iTHINK Financial Amphitheatre Seating Chart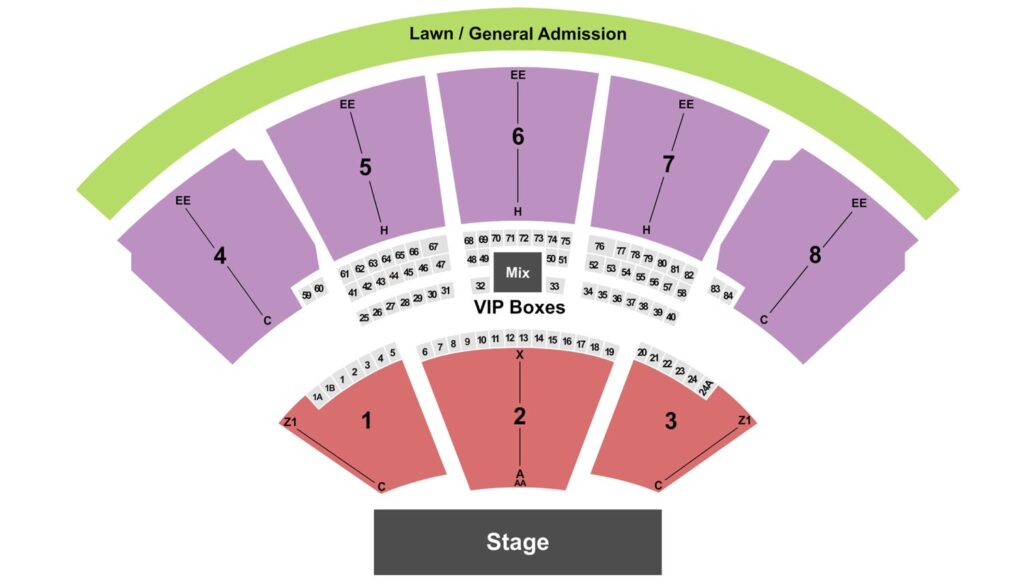 iThink Financial Amphitheatre is a massive venue tucked in West Palm Beach with room for around 20,000 music lovers for most events. This space includes reserved seating in several rows and columns and general admission lawn seating. If you have ordered lawn seating space, then we recommend arriving early so you can get your choice of lawn space as space is general first come, first serve.
The amphitheatre building offers thousands of seats for people who want to enjoy the event from a comfy seat within the amphitheatre. Lawn tickets are also very popular for those want enjoy a more sociable side to the event.
To ensure you get the best seat we advise purchasing tickets from designated seating areas as opposed to the lawn, although the lawn has been known for its sociable atmosphere! If you wish to purchase tickets for the lawn be sure to get there early to pick yourself a good spot!
The color difference in the above seating chart image reflects the various prices changes amongst seats.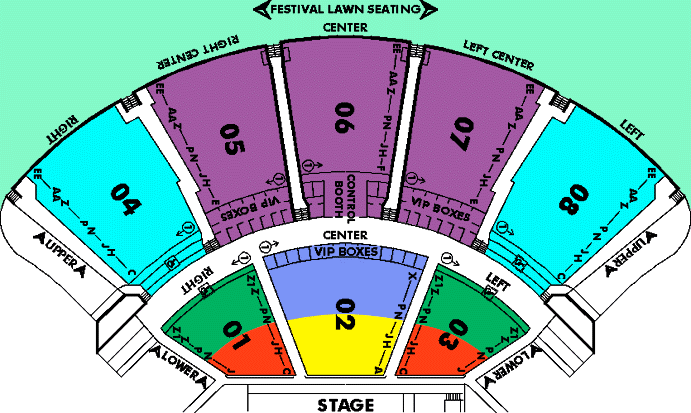 Accessible Seating
If you require a sign language interpreter please contact the Operations Manager by phone at (561) 795-8883 at least three weeks before the event. If required there is also assisted listening devices free of charge, get yours at the North Plaza.
Reserved Seating
Of the available reserved seating, the best seats in the house are sections 2, 5, 6, and 7 as they provide the most direct view of the stage. Though all reserved seating is designed for a clear view of the stage so that you can see all the action. Sections 1-3 are best if you want to see facial expressions during the show and want the closest connection to the music and the visiting entertainers.