iTHINK Amphitheatre | West Palm Beach, Florida
Who's hyped to see 311 this year?? Together with The Dirty Heads, they're headed on a HUGE tour around the United States, headed to the Coral Sky Amphitheatre on Friday 2nd August 2019!! It's a show you can't afford to miss – so don't waste another moment!! Grab those tickets NOW, while you still have the chance!!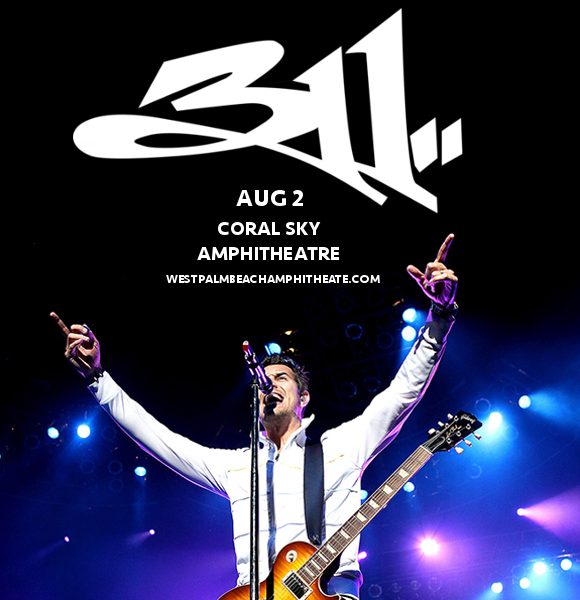 Currently comprised of band members Nick Hexum, Doug "SA" Martinez, Aaron "P-Nut" Wills, Tim Mahoney, and Chad Sexton, 311 have been hooking audiences since they released their massive self-titled album in 1995, which went on to earn an incredible 3-times platinum certification! Since then, their success has been on a steady upward trajectory.
As if all their past hits weren't enough to keep fans satisfied on tour, the band have confirmed that an all-new album is in production, and the release could be just around the corner. The latest album marks the band's return to working with Scotch Ralston and John Feldmann of Goldfinger fame, both of whom worked on tracks for their last spectacular record, "Mosaic". "On This new album we're kind of doing a 2 part production where some of the music with Scotch Ralston is very garage band with a bunch of guys noodling and figuring stuff out," singer and guitarist Nick Hexum explained. "Then some of the other stuff we're doing with Feldy is more a modern production, and we really like both."
We can't wait to hear all the new material live – can you?? No?? Then grab your tickets TODAY, while you still have the chance!!