iTHINK Amphitheatre | West Palm Beach, Florida
Gangsta rap is taking over the summer season this 2023! 50 Cent, the multi-award-winning hip-hop artist, music producer, and businessman extraordinaire, is celebrating the 20th anniversary of his breakthrough debut album, Get Rich or Die Tryin'. But when rap superstars celebrate, there won't be just an epic party but a full-on extensive tour across North America! Come and join the 20th-year milestone of one of the greatest rap albums of all time as 50 Cent sets out on a massive global outing titled the Final Lap Tour! The Grammy Award-winning rapper is making all the stops, including a coveted pit stop at the iTHINK Financial Amphitheatre in West Palm Beach, Florida! On Sunday, 20th August 2023, fans can look forward to a myriad of hits and fan favorites, including "In da Club," "Candyshop," "21 Questions," and many more! The New York native will also bring Busta Rhymes and Jeremih along for the ride! So if you know what's good for you, you better score some tickets now before they're gone!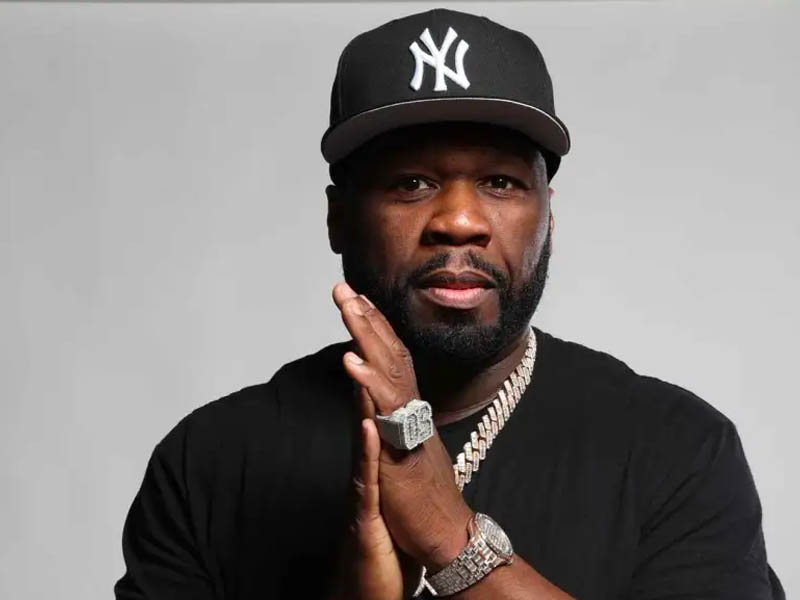 When you've got three critically-acclaimed prolific rappers in one show, you know you're going to get one hell of a night! 50 Cent's The Final Lap Tour will conquer 39 major cities across the U.S. and Canada. 50 Cent, whose real name is Curtis James Jackson, promises to perform his greatest hits, as well as songs that had not been performed in decades. The rapper took to social media to announce his massive world tour with the caption, "You've waited long enough! THE FINAL LAP TOUR celebrating GET RICH OR DIE TRYIN' – 20 YEARS LATER."
Jackson's debut album, Get Rich or Die Tryin', wasn't an overnight success as fans would have thought. The album is a result of Jackson's perseverance, and talent, with a bit of help from accomplished music producers and fellow rappers Eminem and Dr. Dre. In the late '90s, 50 Cent was already a controversial music artist. His single, "How to Rob," stirred the underground scene but impressed Eminem. Before releasing this hit, Jackson was signed by Columbia Records. However, the deal did not pan out due to the controversial nature of his rap songs. He then founded his own label G-Unit, which released his mixtapes Guess Who's Back and 50 Cent is the Future. In 2003, Jackson dropped his debut album, Get Rich or Die Tryin'. The album has a slew of esteemed producers, including Eminem, Dr. Dre, Megahertz, Dirty Swift, and Rockwilder, among others. By that time, G-Unit had Interscope Records as a financial backer.
The album dropped its lead single, "In da Club," which became a phenomenal success. The song went to number 1 on four Billboard charts, including the Hot 100. 50 Cent was part of the few elite rappers, like Eminem, Ja Rule, Snoop Dogg, Nelly, and Ludacris, who have made it to the top of the era. However, 50 Cent released another number 1 hit, "21 Questions," making him the only rapper to have two number 1 Billboard Hot 100 songs that year.
The debut album moved on to sell over nine million copies in the U.S., making it the best-selling album of that year. Meanwhile, its lead single, "In da Club," earned nine-time platinum status. Jackson's exemplary work with the record earned him several accolades, including a Grammy nomination, a Billboard Music Award, and an American Music Award.
Catch 50 Cent and special guests Busta Rhymes and Jeremih at the iTHINK Financial Amphitheatre! Tickets are now available!