iTHINK Financial Amphitheatre at the S. Florida Fairgrounds
Oh Yeah, A triple bill that will really get your country hearts a-beating. Brad Paisley at the iTHINK Financial Amphitheatre on Saturday, July 10th 2021. For one night only at the iTHINK Financial Amphitheatre, Brad Paisley headlining with Jimmie Allen and Kameron Marlowe at the MidFlorida Credit Union Amphitheatre, three powerhouses of country music, live for one special night. Grab your tickets now and get ready to rock those country boots!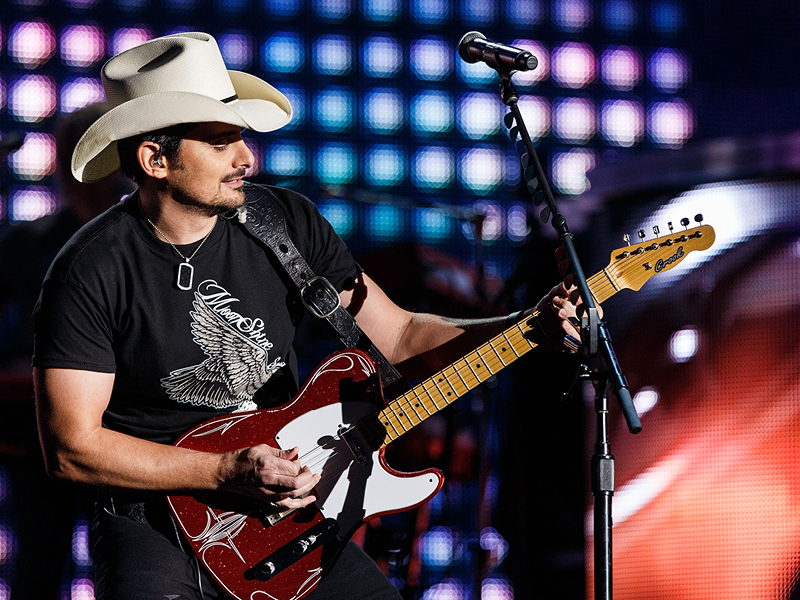 Critically acclaimed singer, songwriter, guitarist and entertainer Brad Paisley has three Grammys, two American Music Awards, 15 Academy of Country Music Awards and 14 Country Music Association Awards, including Entertainer of the Year! He has been a proud member of the Grand Ole Opry since 2001. Paisley has written 21 of his 24 #1 hits. His 11th studio album, LOVE AND WAR, which was released April 21, 2017, was his 9th consecutive studio album to debut #1 on Billboard's Top Country Albums chart. On April 28, 2017, LOVE AND WAR was released as country music's first ever visual album.
Jimmie Allen has already made history as the first black artist to launch a career with two consecutive No. 1 hits on country radio – the first being his debut single "Best Shot" – which claimed the No. 1 spot for three weeks – and the second being his latest single "Make Me Want To" off his debut album Mercury Lane, released fall 2018. Named in tribute to the street he grew up on and the origin of his incredible journey, Mercury Lane features a cutting-edge mix of country, rock, R&B, and pop that draws upon the influence of his family and small-town upbringing of the critically-acclaimed rising star.
Kameron Marlowe found success with his independent debut release, "Giving You Up" – a heartbreak anthem that has topped more than 15 million streams and counting. Born in the small town of Kannapolis, North Carolina, Kameron sold car parts at General Motors for a living before he got a call that changed his life forever. A recruiter from NBC's "The Voice" found performance videos of Marlowe on YouTube and reached out with an offer to take him straight to the series' live auditions.