iTHINK Financial Amphitheatre at the S. Florida Fairgrounds
The ever popular Country chart topper – Brad Paisley is heading back out on the road for 2020! This exciting news has grabbed everybody's attention and Brad Paisley plans to blow the crowd away with a performance of all of his biggest and best songs to date! Get ready for a night of unforgettable music as he also brings with him support acts Jordan Davis & Gabby Barrett! All artists will be LIVE on stage at iTHINK Financial Amphitheatre on Thursday 3rd September 2020! Don't miss out!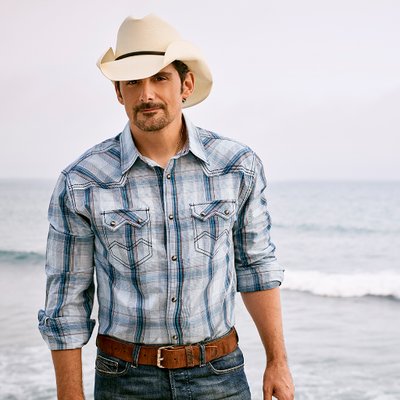 Brad Paisley needs no introduction as one of the most famous names within the Country music scene. As he escalated his way up to the top of the charts with his debut back in 1999, Brad Paisley has managed to keep on blowing his fans away with countless music releases throughout the years. With now a whopping eleven records released to this day, along with other successful hit singles, Brad Paisley is much loved on the mainstream and has now developed on an international fan base, impressing the crowds wherever he goes.
As one of the longest standing acts to grab the spotlight on the charts continuously, Brad Paisley first transformed his career into the superstar level that we know of him today with his first release in 1999. As he dropped to the world his successful singles "Who Needs Pictures" and "He Didn't Have to Be" he rocketed to the number one spot on several country music charts and has remained there ever since. Brad Paisley has captivated his fans with a collection of amazing records including the likes of; Time Well Wasted (2005) Play (2008) This Is Country Music (2011) Moonshine in the Trunk (2014) and Love and War (2017) – just to name a few!
His powerful career has ensured him not only success on the charts, but positive recognition from the media, from some of the greatest bands and singers on the scene and of course what matters most, his beloved fans. All of this has led him to receive three Grammy Awards for his work, along with an impressive fourteen Academy of Country Music Awards, fourteen Country Music Association Awards, and two American Music Awards in total!
If you love Brad Paisley and his wonderful music then this is the concert for you! Make sure to put his upcoming showcase at the iTHINK Financial Amphitheatre at the top of your must see list for 2020!