Coral Sky Amphitheatre at the S. Florida Fairgrounds
MASSIVE NEWS, rap and hip-hop fans!! Chris Brown is back on tour with his 8th album!! With support appearances from 6LACK, H.E.R., and Rich the Kid at certain venues, he's on his way to the Coral Sky Amphitheatre on Thursday 5th July 2018 to give fans the night of their life!! What are you waiting for?? Grab those tickets now – they aren't going to last long!!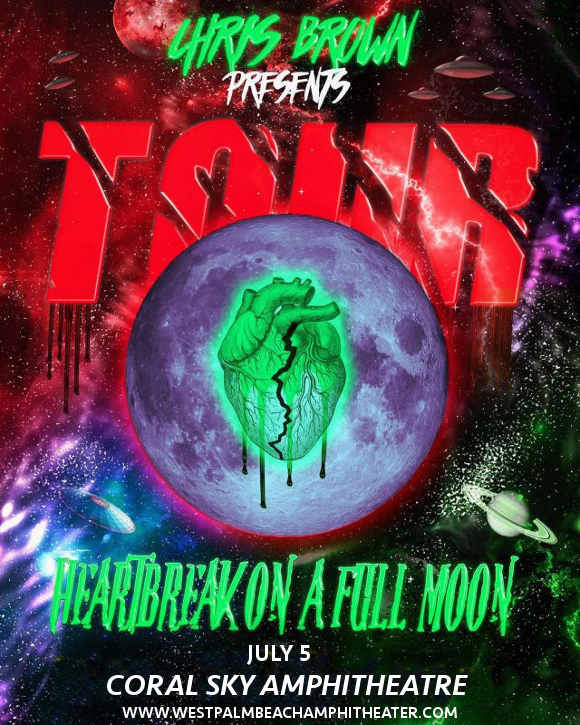 On May 5, Chris Brown dropped the album's first single "Grass Ain't Greener," giving fans a taster of what to expect from the 40-track long double album!! The album hit number 3 on the Billboard 200, and sold over 1,000,000 album units, earning it Platinum certification. "I thought Heartbreak On a Full Moon was a depiction of what my soul wanted to say," the singer revealed in an interview. "It's funny because we're doing a double album. I've done so many records, but all of the records, to me, are personal favorites and I feel like it gets what I want to say across. It gives a vibe. You get nostalgia or you get a sense of individuality."
Be among the first to hear all the brand new material live – grab your tickets to see Chris Brown NOW while they last!!