iTHINK Financial Amphitheatre | West Palm Beach, Florida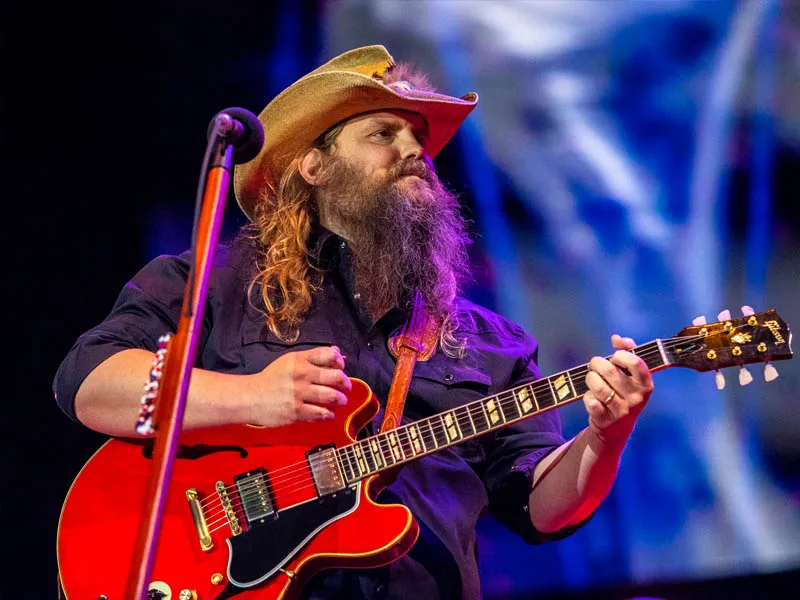 Three acts in one night! There's no better reason to have a great night out than seeing critically acclaimed performers rock the night away with their excellent staples! Everybody's favorite southern rock cowboy, Chris Stapleton, is heading out to the year 2024 with a highly-anticipated headlining outing titled the All-American Road Show! Can you feel the excitement in the air?! If you are a country rock music fan, you better brace yourselves for the most incredible music spectacle of the season! Stapleton is scheduled to hit over 30 cities, including a coveted pitstop at West Palm Beach's iThink Financial Amphitheatre! Think massive hits, fan favorites, and sensational covers! A Chris Stapleton gig never disappoints, and this once-in-a-lifetime show also features two phenomenal guest performers, Grace Potter and Nikki Lane! If that doesn't excite you, wait until you find out that Stapleton is set to perform a plethora of new songs! So hurry and buy your tickets now to see Chris Stapleton and his special guests, Grace Potter and Nikki Lane!
Who doesn't love a rockin' evening with one of America's top country music performers? Chris Stapleton is showing why he's the most highly-rated live act around and is selling tickets fast! His show at the iThink Financial will be no exception! Expect the venue to be fully packed to the brim! The multi-award-winning singer-songwriter attracts fans by the thousands. And with his brand spanking new album, he's slated to sell out several of his shows this 2024! Chris Stapleton recently dropped his latest effort, Higher, and it's every bit as good as fans expect. His loyal following waited three long years for Stapleton to come out with a new album, and boy, did he not disappoint! The album spawned the highly-acclaimed single "White Horse," which immediately entered the top 50 of Billboard's Hot 100 hits and peaked at number 7 on the Hot Country Songs chart.
Mind you, it is not the first time that Stapleton conquered the Billboard charts. His 2021 single, "You Should Probably Leave," topped two Billboard charts, while his 2020 single, "Starting Over," went to number 1 on the Hot Country Songs. This 2024, fans can look forward to Stapleton's unforgettable hits, as well as songs from his new album. Expect plenty of amazing songs for his high-energy setlist for his All-American Road Show Tour! We guarantee that you won't be disappointed.
Joining Stapleton on this coveted night are sensational musicians and songwriters Grace Potter and Nikki Lane! Potter is promoting her brand new effort, Mother Road, which was released in the summer of 2023. The highly-regarded album has been described as "a soundscape of soulful rock, roots, funk, country, and R&B." Experience Potter's myriad genres as she delivers her exhilarating set at the iThink Financial Theatre.
Nikki Lane is a songstress on a mission. She's set to deliver her unique brand of music to fans across the nation and beyond. Branded by fans and critics as "the First Lady of Outlaw Country," she's here to show fans why she is the next big thing in the outlaw circuit.
Catch Chris Stapleton, Grace Potter, and Nikki Lane at the iTHINK Financial Amphitheatre on Thursday, 9th May 2024! Tickets are now up for grabs!