Coral Sky Amphitheatre at the S. Florida Fairgrounds
Known for its commitment to providing outstanding entertainment from the world's top talent, Perfect Vodka Amphitheatre is outdoing itself this time, as it brings you the 1990's rockers Counting Crows & Matchbox Twenty on Wednesday 16th August 2017!
Tickets are currently available for this unmissable show, but be quick – they won't last long! With so many classic songs under their belts, Counting Crows will of course be performing nothing but their hits… get ready!!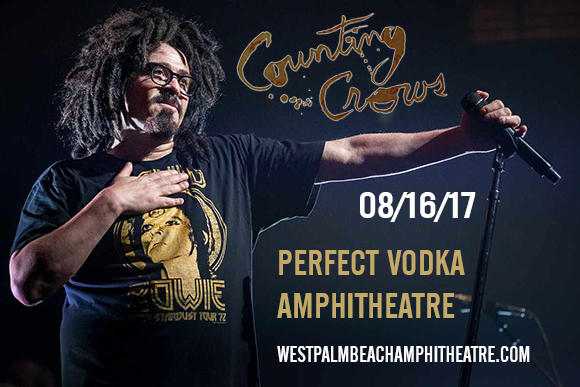 Counting Crows hardly need an introduction as one of the biggest names on the Pop/Rock scene in America during the early – late 1990's into the mid 2000's. These guys sure know how to create a groundbreaking hit songs that will stay on the radios and in the hearts of many for over 20 years! With their very first debut including "Mr. Jones." And later for their cover of Joni Mitchell's "Big Yellow Taxi." Now fast forwarding to 2017, Counting Crows have sold an impressive 20 million records worldwide and have gained plenty of fans throughout the years, including their 2004 release of "Accidentally In Love" – which was of course featured in Shrek 2.
Now as they bring nothing but their hits to the live stage – you can grab the chance to see them! Don't miss out!