iTHINK Amphitheatre | West Palm Beach, Florida
The record-breaking rock band Dave Mathews Band is finally coming out with a brand new record titled Walk Around the Moon! An upcoming album means the band will also embark on a brand-new tour! Dave Matthews Band sets out on a much-awaited trek across North America this summer! The 45-date outing will hit all major markets, including a coveted West Palm Beach, Florida, stop! Prepare yourself as one of the world's top-grossing rock bands delivers their amazing live set at the iThink Financial Amphitheatre on Friday, 28th July 2023! The show is guaranteed to feature the Grammy Award-winning band's greatest hits, along with new songs from their upcoming release! Don't wait too long before securing tickets to this incredible show!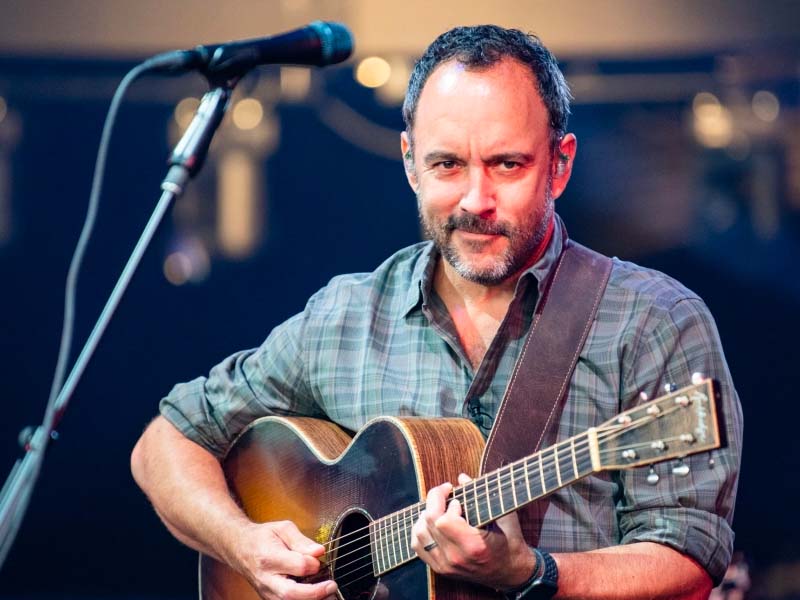 Dave Matthews Band's tenth studio album, Walk Around the Moon, is set for release in May 2023. The album was preceded by its lead single, "Madman's Eyes." Although the album is new, the band has given fans a glimpse of what's to come. In 2006, the band performed the track "Break Free" during a studio session. Meanwhile, "Singing From the Windows" was performed in a live-stream concert during the pandemic. In another 2020 charity live stream, Dave Matthews Band performed "The Ocean and the Butterfly." Lastly, the band has given fans a preview of "Walk Around the Moon," "Madman's Eyes," and "The Only Thing" during their 2021 trek.
Speaking of tours, Dave Matthews Band is among the top ten-grossing touring bands of 2021. According to Pollstar, the band ranked number eight, selling over 500,000 tickets and grossing approximately 46 million dollars. This number is unsurprising, considering the Grammy-winning band averages 14,000 tickets sold per show. This 2023, each show is expected to attract fans by tens of thousands! If you're keen on seeing this highly-acclaimed performer live, you better score tickets now while you still can! Access to their show at the iThink Financial Amphitheatre is now available!