iTHINK Financial Amphitheatre at the S. Florida Fairgrounds
The Dave Matthews Band prepares to Walk Around The Moon! So put on your space boots and get over to iTHINK Financial Amphitheatre on Saturday, July 29th 2023 for the ultimate Jam band night, complete with a brand-new album of music to hear for the very first time. The Dave Matthews Band always provides an entirely new level of musical listening experience, never repeating the same song selection or even playing the same songs again! So, if you've seen them before, you already know you're in for a treat. What are you waiting for? Purchase your tickets right here.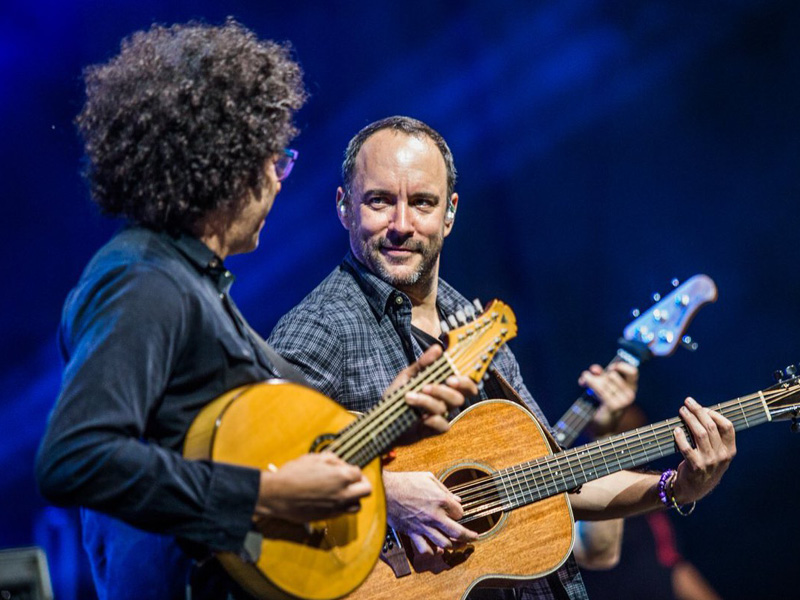 The Dave Matthews Band took off quickly after forming in Charlottesville, Virginia in 1991. They became superstars by the end of the decade. Much of the band's distinct sound stems from the members' established roots in jazz before teaming up with Matthews to make his debut tape, yes, it was cassettes back then! From their debut appearance at a private rooftop party in 1991 to their first Grammy nomination in 1995 and their first Grammy for Best Rock Performance in 1996, the band has come a long way. DMB became the first band in music history to have seven consecutive studio albums debut at the top of the chart when they released their ninth studio album, "Come Tomorrow," in 2018.
Dave Matthews, lead singer and guitarist, is joined by bassist Stefan Lessard, drummer and backing vocalist Carter Beauford, lead guitarist Tim Reynolds, trumpet player Rashawn Ross, saxophone Jeff Coffin, and pianist Buddy Strong. In 2020, the band was not inducted into the Rock and Roll Hall of Fame as part of the Class of 2020; as you may recall, that was the year DMB won the annual Fan Vote by a significant majority but still did not get induction.
The tenth studio album by Dave Matthews Band is titled Walk Around the Moon. It will be published on May 19th, with a lengthy US tour following in 2023. The first song, "Madman's Eyes," has been released as a teaser.