iTHINK Financial Amphitheatre at the S. Florida Fairgrounds
EVENT RESCHEDULED TO SATURDAY 20TH AUGUST 2022. Originally Saturday 28th May 2072. All original tickets are still valid!
Tickets are selling out fast for the Dave Matthews Band 2022 tour, so grab yours whilst you can for Saturday the 28th of May at the iTHINK Financial Amphitheatre, West Palm Beach. Booking your tickets couldn't be easier, so do not delay and secure your place for a 2-day pass with one of the greatest jamming bands ever. DMB have a vast catalogue of music, various styles and tempos that will rock, chill and woo your ears – 2 days won't be enough! Do not miss out on experiencing the DMB live and grab your opportunity to groove live with them at the iTHINK Financial Amphitheatre on the 28th of May.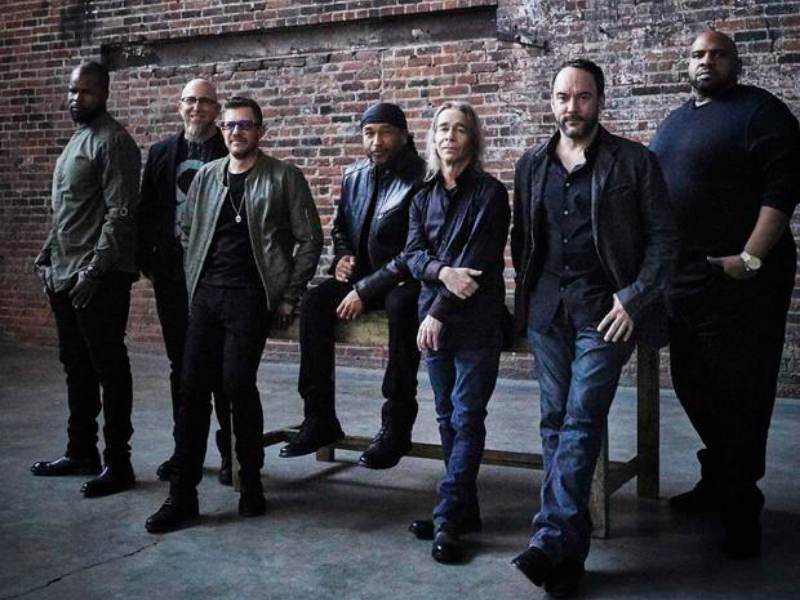 The Dave Matthews Band, also fondly known as DMB, originated in Charlottesville, Virginia in the USA. Dave Matthews, South African vocalists and guitarist, created the band, drawing in the talent and help of several Virginia-based musicians, such as Leroi Moore, Stefan Lessard and Boyd Tinsley. The band focused their attention on live gigs and constantly toured, building up a strong word-of-mouth buzz. In 1992 DMB began a Tuesday night residency at Trax which helped word of the band's unique sound spread even quicker. In 1994 with the release of their studio debut album 'Under the Table and Dreaming', DMB cemented their unique style and sound. One of the album's tracks, 'What Would You Say' has remained a fan favourite and was one of their earlier songs that lead them onto the path to musical greatness. The combination of Dave's twangy vocals, the high strings and harmonica (featuring John Popper) create a mixture of sounds that build and build into something catchy and unique. DMB are known for their insane and instinctive jamming as a band, creating one-of-a-kind gigs, allowing the music to carry them where it will, so be there with them on 05/28/2022 at the iTHINK Financial Amphitheatre.