iTHINK Financial Amphitheatre at the S. Florida Fairgrounds
Get ready for a double dose of Dave Matthews Band at the iTHINK Financial Amphitheatre on Friday 28th July 2023! With a two-day pass, you won't just be enjoying a little of their unparalleled musicianship, you'll be indulging in a whole lot. Known for their genre-defying sound that blends rock, jazz, and folk, Dave Matthews Band has been enchanting fans for decades with their electrifying live performances. Their extensive catalog of hits, from Crash Into Me to Ants Marching, guarantees a setlist filled with unforgettable anthems. When Dave Matthews Band takes over the iTHINK Financial Amphitheatre for two exhilarating nights, you can bet the crowd will be on their feet, singing and dancing their hearts out. Don't miss your chance to experience the magic of Dave Matthews Band live – grab your two-day pass now and make sure you're part of the unforgettable weekend!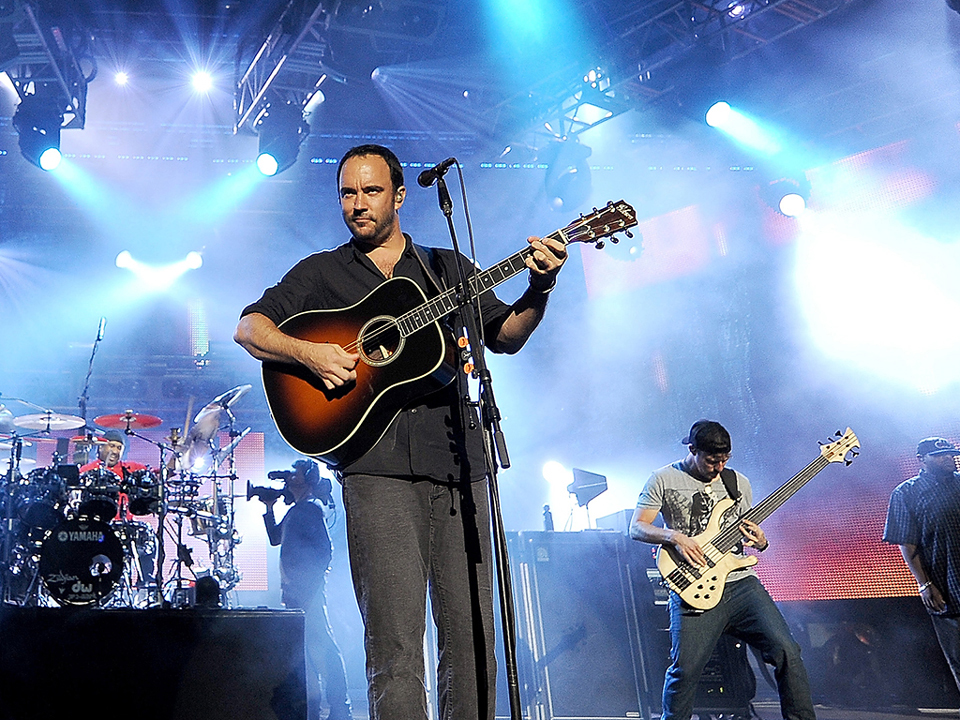 Dave Matthews Band, an American rock powerhouse hailing from Charlottesville, Virginia, has been captivating audiences worldwide since their formation in 1991. The band's lineup consists of the charismatic frontman Dave Matthews, drummer Carter Beauford, bassist Stefan Lessard, and violinist Boyd Tinsley. Over the years, they've welcomed several talented musicians to join their ranks, solidifying the band's iconic sound.
With a discography that boasts nine studio albums, Dave Matthews Band has made a significant impact on the music scene. They gained widespread acclaim with their 1994 debut album, Under the Table and Dreaming, featuring fan favorites like Ants Marching and Satellite. Their sophomore effort, Crash, propelled them to new heights, spawning hits such as Crash Into Me and So Much to Say. Throughout their career, Dave Matthews Band has sold over 38 million albums and DVDs combined in the United States alone.
Famed for their live performances, the band has spent countless hours on the road, playing to packed stadiums and amphitheaters. Their concerts showcase not only their musical prowess but also their incredible improvisational skills, with each show offering a unique experience for fans. The band's dedication to their live shows has earned them a devoted fan base, affectionately known as The DMB Family.
Dave Matthews Band's impact extends beyond their music. They are also dedicated philanthropists, having established the Bama Works Fund in 1999. Through this charitable organization, they've supported numerous causes, including environmental conservation, social equity, and disaster relief.
When Dave Matthews Band comes to iTHINK Financial Amphitheatre for a two-day extravaganza on Friday 28th July 2023, be prepared for an unforgettable musical journey that will leave you thrilled. The band's eclectic mix of rock, jazz, and folk influences, combined with their boundless energy and passion, will have you dancing and singing along to every note. Don't miss the opportunity to be part of this once-in-a-lifetime experience. Secure your pass now for two days of jams with Dave and the boys. Make sure you're there for a weekend that'll leave you with memories to last a lifetime!