iTHINK Financial Amphitheatre at the S. Florida Fairgrounds
Grab your rock boots and get ready, as three huge bands come together to give you the ultimate hard rock, come metalcore night of the year. Masters of The Sound of Silence, Disturbed, will be joined by Diary of Jane writers, Breaking Benjamin and the heaviest Ukrainian export, Jinjer comes to iTHINK Financial Amphitheatre on Thursday, August 3rd 2023. Get your tickets here and get ready to mosh to Disturbed's brand-new album, Divisive, featuring the smash hit, "Hey You."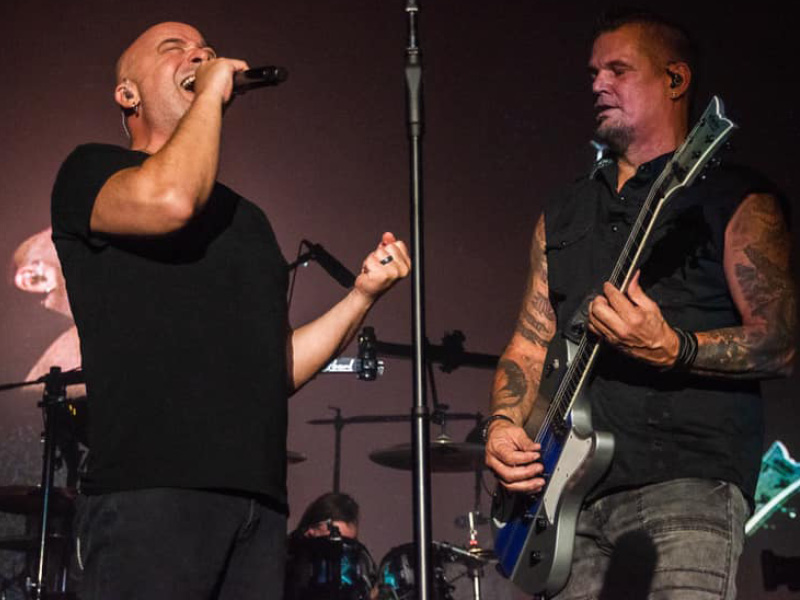 Lead singer David Draiman, guitarist Dan Donegan, bassist John Moyer, and drummer Mike Wengren make up Disturbed. They've become one of the most successful bands in recent decades. The band have collectively sold millions of records and matched the record number of debuts at number one on the charts, with no less than five. In the last year, the hard rock band released their eighth studio album, Divisive. This is a hard rock masterpiece debuted at number 13 on the Billboard 200 chart, and it also topped the charts for albums in the hard rock, alternative, and digital album genres.
Breaking Benjamin is currently on tour in support of their compilation CD Aurora. This CD contains updated versions of some of the band's most popular tracks throughout their entire history. In addition, it includes one brand-new song, "Far Away," which features Scooter Ward of the band Cold. The album peaked at number one on the Billboard Top Rock Album and Billboard Hard Rock Album charts, as well as number 29 on the Billboard 200.
Jinjer is a Donetsk-based Ukrainian metalcore band that formed in 2008. None of the original members are still with the band. The current line up is lead singer Tatiana Shmailyuk, with Roman Ibramkhalilov on guitars, Eugene Abdukhanov on bass, and Vladislav Ulasevich on drums. Wallflowers, their fourth full-length album, was released on August 27. Loudwire named it #21 on their list of the top rock/metal albums of the year.