iTHINK Financial Amphitheatre at the S. Florida Fairgrounds
Country fan's listen up as one of the biggest shows is about to touch down at Coral Sky! That's right Dustin Lynch is heading out on the road for 2020 on his 'Stay Country' dates and will be bringing Chris Janson & Michael Ray along with him! All three artists will be performing live at Coral Sky Amphitheatre on Saturday 7th March 2020! Grab your tickets today as they are NOW on sale and available to book. Don't miss Dustin Lynch plus special guests this Spring!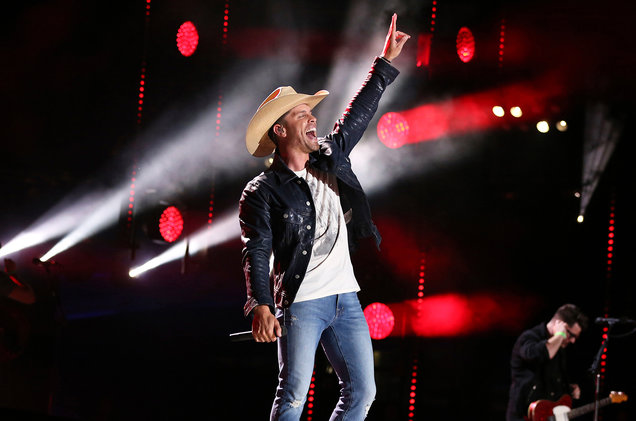 Dustin Lynch is one of the most popular newcomers on the Country music scene, with his hit records, he has taken the world by storm and has made his way up the charts time and time again. As he made the sign to Broken Bow Records, Dustin was able to release his groundbreaking three studio albums including his self-titled debut back in 2012, to his latest release with Ridin' Roads just last year in 2019. As Dustin Lynch has progressed his way into mainstream success, his fan base has also grown to the masses, not just in North America but his music is reaching countries all around the world!
His 2016 single "Seein' Red" transformed his career as it hit the number one spot in the Country Airplay chart and stayed at the top for an entire week. His performances are known for being a flawless, energetic display of what he does best and his appearance at Macy's thanksgiving Day Parade has been unforgettable. With his incredible singles and albums, it's no wonder that so many fans can't wait to see what he brings to the table next.
Well listen up Dustin Lynch fans as he has now released the latest news of his 'Stay Country' tour dates for 2020 and will be making a stop at Coral Sky this March! Come and catch it all for yourself – book your tickets above today!