iTHINK Financial Amphitheatre at the S. Florida Fairgrounds
This 2023, '90 alternative rock fanatics' dreams will come true thanks to an incredible tandem involving two of the most celebrated acts of the era! This summer, platinum-selling rock band Garbage will join forces with Noel Gallagher's High Flying Birds! Both performers will set out on a massive co-headlining trek across North America, hitting 20 major cities in the process! On Wednesday, 21st June 2023, Garbage and Noel Gallagher's High Flying Birds will make a stop at the iTHINK Financial Amphitheatre in West Palm Beach, Florida! The show is set to deliver the bands' biggest hits and most sensational crowd-pleasers! If you love old-school alternative music, score your tickets now to see the most groundbreaking bands that defined the era!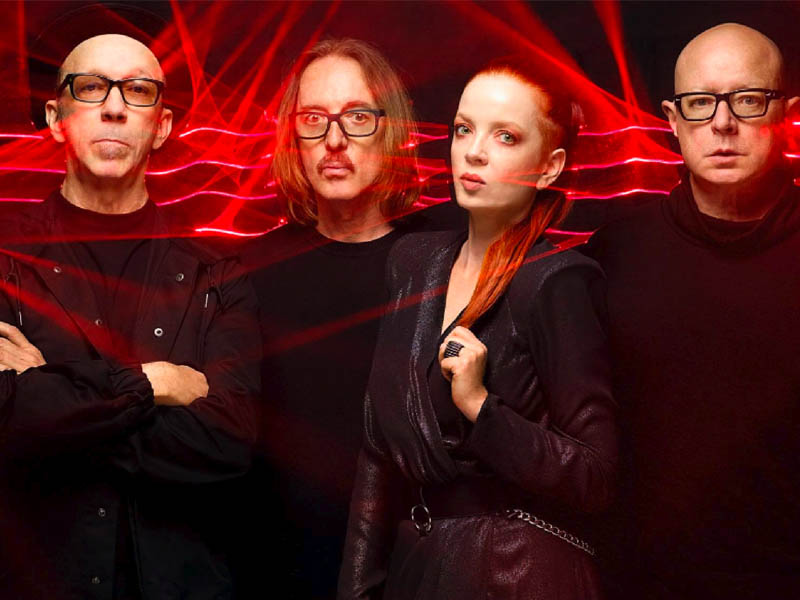 Garbage is an American rock band that emerged in 1993. The band infuses rock, alternative, grunge, and electronic music – creating a unique soundscape that heavily influenced an entire era. The band released several career-defining singles, such as "Only Happe When It Rains," "Stupid Girl," "#1 Crush," "I Think I'm Paranoid," and many more. From 1995 to 2021, Garbage released seven chart-performing albums, including the multi-platinum self-titled debut. With an incredible career spanning thirty years, Garbage has had an incredible run. The band sold more than 17 million albums worldwide and earned seven Grammy nominations. Their other accolades include an MTV Europe Music Award, an MTV Video Music Award, and a D&AD Award.
Noel Gallagher is popularly known as one-half of the famous Gallagher brothers, who led the mega-popular alternative band, Oasis. As the band's primary songwriter, singer, and guitarist, Noel Gallagher led the band's career to unbelievable heights. He has written hits like "Wonderwall," "Don't Look Back in Anger," "Some Might Say," "Stand By Me," "Go Let It Out," and many more. After Oasis' dissolution, Gallagher pursued a new project called Noel Gallagher's High Flying Birds. The band has released three critically-acclaimed efforts, all of which went to number 1 in the U.K. Their self-titled debut album entered four US Billboard categories and charted in over 20 other countries. In 2023, the band will release their fourth effort, Council Skies, via Sour Mash. The album has been preceded by critically-acclaimed singles "Pretty Boy" and "Easy Now."
Grab your tickets now to see Garbage and Noel Gallagher's High Flying Birds at the iTHINK Financial Amphitheatre on Wednesday, 21st June 2023!