Coral Sky Amphitheatre at the S. Florida Fairgrounds
It's that time of year that we've all been waiting for as Alternative Rockers, Green Day hit the road & bring with them special guests, the British band – Catfish and The Bottlemen! Catch them both LIVE in concert at Perfect Vodka Amphitheatre on the Sunday 3rd September 2017!
Get ready for an unforgettable night by booking your tickets in advance today! It's anticipated to be one of the biggest nights of the Summer!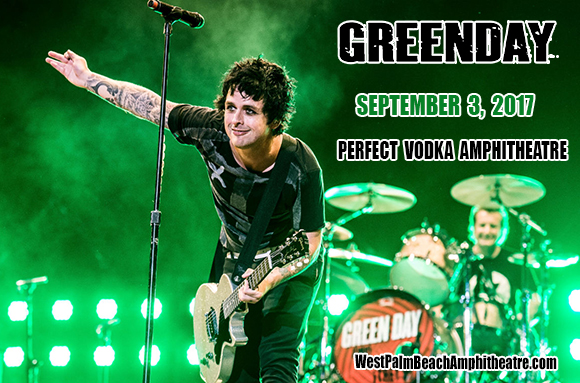 Punk rockers Green Day started their career as part of the DIY 924 Gilman Street club in Berkeley, California. And at the time they were also releasing their early recordings via Lookout label. Mid 1990's brought the first of many incredible albums, 'Dookie' became a breakout success and would later sell an unbelievable 10 million copies in the US alone!
Green Day are now known as one of the biggest bands to come out of the late 1990's/early 2000's on the Pop Punk scene, along with others such as; Bad Religion, The Offspring, Blink-182, and Rancid, all of which were taking over radio stations and music channels at the time.