iTHINK Financial Amphitheatre at the S. Florida Fairgrounds
Halsey's, Love and Power Tour, comes to iTHINK Financial Amphitheatre on Tuesday, May 17th 2022. Grab your tickets right now to their big new show! Back on the road for the first time since their Manic world tour was cut short in early 2020, Halsey said, "it's been far too long, and I could not be more excited to see you all. The love and power tour is coming this summer." The tour supports their brand-new album, If I Can't Have Love, I Want Power, which marked a decidedly grungy, pop-punk turn for them, was released in August 2021 and is nominated for best alternative music album at the upcoming Grammy Awards.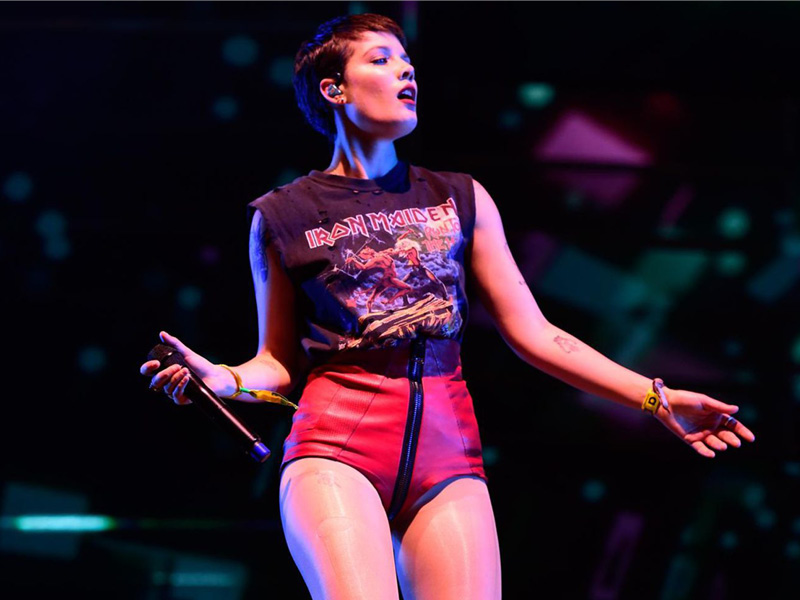 The tour also marks Halsey's first to be announced since she gave birth to their first child last year. Having publicly documented their experience with pregnancy and endometriosis over the course of their career, the singer opened up on the press cycle for If I Can't Have Love, I Want Power about how finally reaching this milestone goal came with stigma for the future of their career. "I think that the weight of a female artist is deciphering time as not your enemy, when you've been taught for so long to think that it is. 'Don't get too old. Don't get pregnant because then you can't go on tour,'" Halsey said in an interview. "It's really nice to be able to look at time as an ally, where for me, time has been the best thing that's ever happened to me. It's allowed me to grow and allowed me to heal and allowed me to develop."
If I Can't Have Love, I Want Power reached the top 10 in Australia, Austria, Belgium, Canada, the Netherlands, Germany, Ireland, New Zealand, Norway, Scotland, Switzerland, and the United Kingdom, it is also their fourth consecutive record to chart inside the top 2 of the U.S. Billboard 200, the album also charted at number 1 on both the Top Album Sales and Alternative Albums charts, and is nominated for Best Alternative Music Album at the 64th Annual Grammy Awards in 2022.