iTHINK Financial Amphitheatre at the S. Florida Fairgrounds
Dreaming of seeing two of the hottest rock bands in the alternative rock scene live in one stage? Incubus is giving us a Warning, and Sublime with Rome is turning on the Sirens as they kick off their highly-anticipated collaboration in West Palm Beach, Florida, this Sunday, July 24th. Brandon Boyd, together with the rest of his band, will surely make Florida's iTHINK Financial Amphitheatre hotter as they perform their hit songs in a sea of crowd who sings along to their hits such as "Drive," "Wish You Were Here," and "Dig." Rome will also make you feel the heat of summer as his band Sublime will perform "Santeria," "Take it or Leave It," "Wherever You Go," and many more. Join these two bands in an unforgettable evening of great songs and authentic rock music! Grab your tickets for the show now.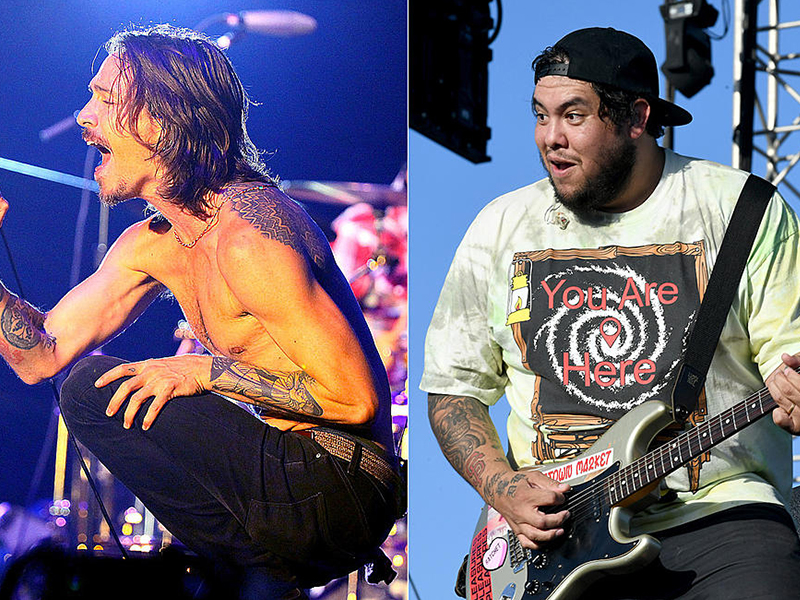 Incubus and Sublime with Rome's collaboration tour made waves in social media when it was announced earlier this month. To say that fans of both bands got excited is an understatement. The truth of the matter is that no one saw this collaboration coming. Like you, many people were surprised — happily surprised! After all, it's not every year that we get to see big bands join together to delight their fans. Well, we thank the Rock N Roll gods for giving us Incubus and Sublime with Rome.
The 27-date concert tour co-headlined by the two bands will kick off this July 24 in West Palm Beach, Florida's iTHINK Financial Amphitheatre. This is the first of the many nights for Incubus and Sublime with Rome, so we can expect the sheer excitement from them. After all, it has been more than two years since one of them hit the road due to the pandemic. It can be noted that Incubus's last tour was in 2019, when they commemorated the 20th anniversary of their landmark album "Make Yourself." The band took on a hiatus after the tour's success, with its frontman Brandon Boyd concentrating on releasing his solo record "Echoes and Cocoons."
Sublime with Rome, on the other hand, had toured with Dirty Heads last year in their "High and Mighty" collaboration tour. Thus, the band is more than warmed up to hit the road again. Fans can expect nothing but a great show from these guys who, since 2009, have been making hits in different genres of rock, alternative, ska, punk, and reggae.
With the number of hit songs from these two bands, we know that this kickoff concert will definitely slay! So make sure to check your tickets out as early as today. Tag your friends along because you don't want to miss the first night of Incubus and Sublime with Rome's 2022 Summer tour!