Coral Sky Amphitheatre at the S. Florida Fairgrounds
Legendary beach bum and calypso country singer Jimmy Buffett comes to Perfect Vodka Amphitheatre on Tuesday 16th May 2017, to bring fans a ray of sunshine and a taste of island life! The veteran performer will, as always, be supported by his talented backing band, the Coral Reefers! Jimmy turned 70 last December, and has spoken of touring less, so don't delay – grab your tickets while you still can!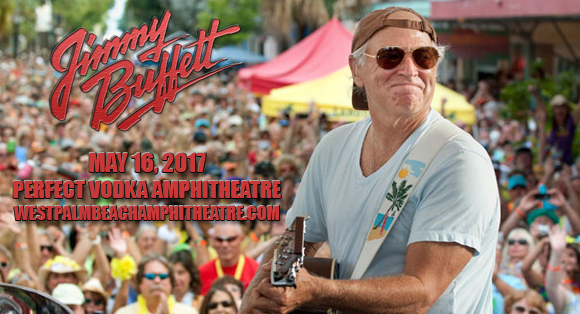 With over 45 years in the music industry under his belt, American singer, songwriter, musician, author, actor and businessman Jimmy Buffett continues to sell out shows year after year. Buffett initially began his career as a country artist, signing his first recording contract in 1970, but a move from Nashville to Key West saw Buffett embracing a new lifestyle and musical direction. Upon adopting an affable "beach bum" persona, Buffett gained a loyal following of fans, known as "Parrotheads", who continue to travel with him around the country. He is best known for his party hits like "Why Don't We Get Drunk (And Screw)" and "Margaritaville" (ranked 234th on the Recording Industry Association of America's list of "Songs of the Century").