Coral Sky Amphitheatre at the S. Florida Fairgrounds
Get ready for a truly iconic concert!! The legendary John Fogerty of the Creedence Cleerwater Revival is teaming up with ZZ Top for a night of rock and blues that fans will never forget! Coming to the Coral Sky Amphitheatre on Sunday 3rd June 2018! Tickets are available now for this once-in-a-lifetime experience! Grab yours now while they last – hit the "Buy Tickets," button above to be sure of your place at the show!!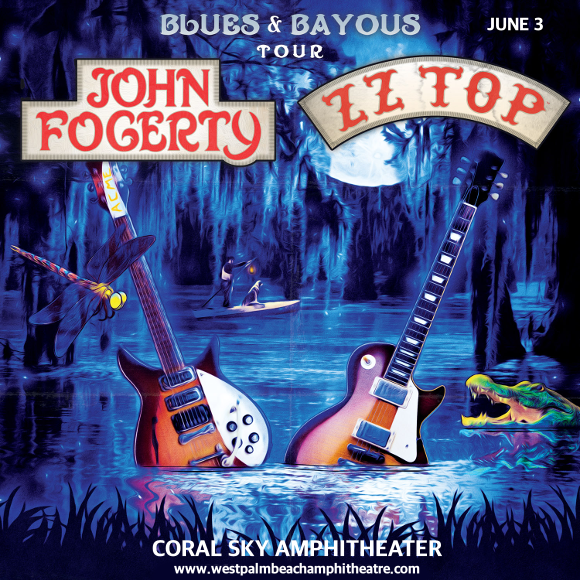 The writer of a huge number of hits including "Bad Moon Rising," "Proud Mary," and "Down on the Corner" John Fogerty has made his mark on contemporary music. As the lead guitarist and primary songwriter of the Creedence Clearwater Revival, John Fogerty saw sales of over 26 million albums purely in the United States, and the band were ranked by Rolling Stone as one of the greatest artists of all time! ZZ Top, joining him on tour have had a similarly long and successful career, and are highly well-regarded by John Fogerty.
"ZZ Top is one of my favourite bands, and Billy Gibbons is one of my all-time favourite guitarists," he said in a press release. "Riffs, blues and bayous… bucket list!"
Get ready to experience it all live – get your tickets to see John Fogerty and ZZ Top NOW while they last!!