iTHINK Financial Amphitheatre at the S. Florida Fairgrounds
Bring on the crazy! KNOTFEST ROADSHOW is coming to the S. Florida Fairgrounds (formerly known as Coral Sky Amphitheatre)! Undo these chains my friend, buy your tickets to the carnival of chaos and we'll show you the rage you've hidden. Are you ready to join Slipknot, Killswitch Engage, Fever333 & Code Orange at the iTHINK Financial Amphitheatre on Wednesday October 20th 2021. This years KNOTFEST ROADSHOW promises to be the best and heaviest metal event of the year! So don't miss your chance to experience the a truly unique metalfest and circus of rock – buy your tickets today!!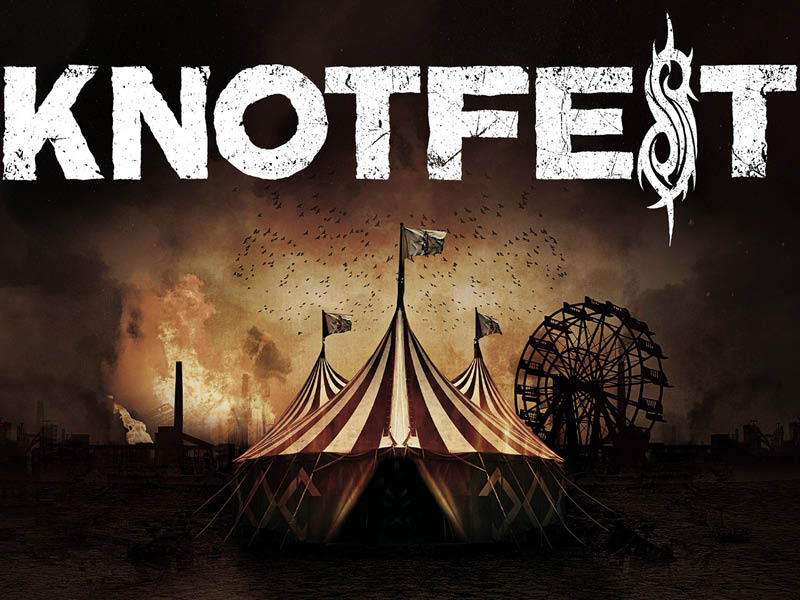 KNOTFEST is the brainchild of the multi-platium and genre-defining Slipknot. It's the carnival you wishes all carnivals were, it's a circus of music, burlesque, fire pillars, rides, it has a circus tent, it has stilt-walkers, it even has a museum!!
"It's all about having fun and going crazy, bringing it to the standard it used to be," Slipknot's "Clown" (Shawn Crahan) shared with Rolling Stone. "It's time for us to really engulf this idea known as Knotfest where we're in control, we make a day devoted to our mindset, our ideas, the people that we want to play with, the people that we think our fans want to be around… When everyone leaves their senses [will be] overloaded, and I'm talking about smells, sights, hearing, your body, everything is overloaded with stimulation, because that's what Slipknot does."
This is more than a festival, more than a music gig, more than an event – this is a once-in-a-lifetime, one-of-a-kind happening that will break boundaries, excite the senses and you won't want to miss it. KNOTFEST has been both a touring festival and a destination festival held across the world in several countries including the United States, Canada, Japan, Mexico, Colombia and France. Aside from Slipknot, Knotfest has featured a diverse alumnus of past performers including Deftones, Lamb of God, Butcher Babies, Bring Me The Horizon, Marilyn Manson, Prong, Deadly Apples, Amen, and Prayers.
Seriously – don't miss your chance to experience this dark festival of metal and rock – at the at the iTHINK Financial Amphitheatre on Wednesday October 20th 2021. Grab your friends and snap up those tickets today!!