iTHINK Financial Amphitheatre at the S. Florida Fairgrounds
It's another blockbuster co-headlining tour as hip hop heavyweights Mary J. Blige & Nas team up for a stint on the road together, coming to Coral Sky Amphitheatre on Thursday 11th July 2019! Fans can expect a full headlining set from each artist, with the recently Oscar-nominated Blige performing from her most recent album, Strength of a Woman (2017), and Nas performing from last year's Yeezy-produced album, Nasir!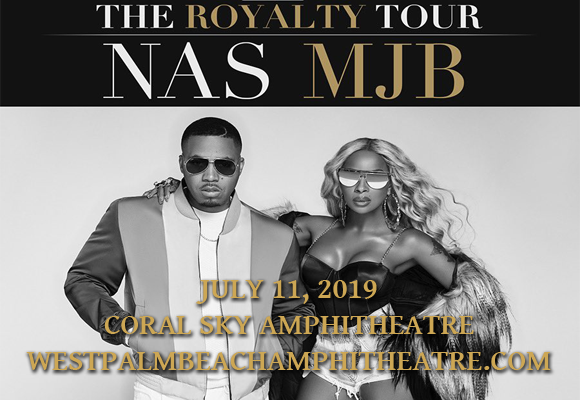 Considered by many to be the greatest rapper of all time, American emcee, record producer, actor and entrepreneur Nas first made waves in the hip hop scene with his seminal debut album, Illmatic (1994). The record was not only a critically acclaimed debut, but it revived the East Coast rap scene of the time and is often lauded as one of the greatest hip hop albums ever. Since his breakthrough, the twelve-time Grammy Award-nominated artist's popularity has continued to grow with the release of eight consecutive platinum and multi-platinum albums and sales of over 25 million records worldwide.