iTHINK Financial Amphitheatre at the S. Florida Fairgrounds
Hey, diehard hiphop fans! Best protect ya neck this Tuesday, September 20, as the New York Hip Hop legends Wu-Tang Clan and Nas bring their "NY State of Mind Tour" to iThink Financial Amphitheatre. Yes! You've read that right. The two icons of the hiphop rap scene are teaming up to give you one of the best concert events this fall. Bust a move as you jam along to the classic hits of The Clan, such as "Protect Ya Neck," "C.R.E.A.M.," "Triumph," and many more! Let loose and be wild as you chant with Nas's rapid-fire lyric songs like "If I Ruled The World," "I Can," and "NY State of Mind." Don't miss this exciting co-headlining tour that is now making headlines! Grab your tickets here by hitting the "Get Tickets" button. See ya there!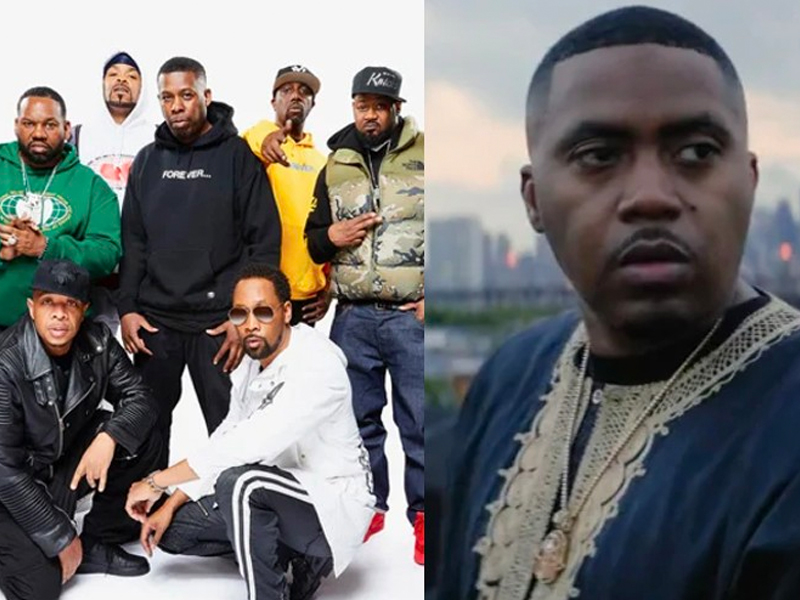 Without a doubt, Wu-Tang Clan is one of the most revolutionary rap groups of the 1990s. It is the collective name for nine (9) original rappers, who each have a solo career. The original members include RZA, GZA, Ol' Dirty Bastard, Method Man, Raekwon, Ghostface Killah, Inspectah Deck, U-God, and Masta Killa. Close affiliate Cappadonna later became an official member.
The group first released their career-defining album, "Enter the Wu-Tang (36 Chambers)," in 1993. The album received critical acclaim and, to date, is regarded as one of the greatest hip-hop albums of all time. Their second album earned them a Grammy nod for Best Rap Album." However, the albums that followed it had a lackluster response from both fans and critics. The group was able to release 7 studio albums. The latest of which is "Once Upon a Time in Shaolin," released in 2015, whose only copy was bought for $2 million by a former hedge fund manager and convicted felon Martin Shkreli. Since then, the Clan did not release any music. Thus, its return to the stage this 2022 is a big pleasant surprise.
Joining Wu-Tang Clan in a series of concerts this year is another legendary rapper from New York: Nas. Nas broke into the music scene with his iconic 1994 album "Illmatic." His lyrical outspokenness and his self-empowered swagger earned him the respect of critics and hip-hop purists. From then on, he went on to release 14 other studio albums, including two collaboration albums –– with The Firm in 1997 and Damian Marley in 2010. He has been nominated 13 times for a Grammy before winning his first in 2021 for his "King's Disease" album.
Dubbed by Billboard as one of the 10 Best Rappers of All Time, Nas has enjoyed success since he first trailblazed the rap music scene in the mid-90s. Today, he is back on the road for his "NY State of Mind Tour." The tour will take the group to 25 cities and will stop at the iTHINK Financial Amphitheatre on September 20. Tickets are now on sale, and you can grab yours here.