iTHINK Financial Amphitheatre | West Palm Beach, Florida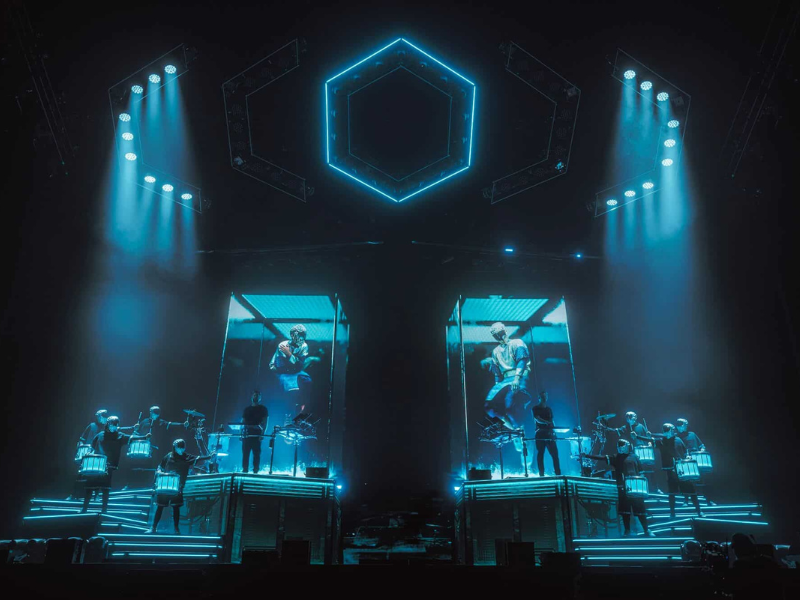 ODESZA is back for the much-awaited second leg of The Last Goodbye Tour! We hope you're ready for the most exciting show of the year - filled with stunning visuals, expert musicianship, and pyrotechnics, Odesza will transform iTHINK Financial Amphitheatre into an otherworldly experience. Their album "The Last Goodbye" was an international success and was nominated as the "Best Dance/Electronic Album" at the Grammy Awards.
The iconic Grammy-nominated duo will be joined by other talented artists such as Bob Moses, TOKiMONSTA, QRTR & Olan. You're in for the best dance/electronic show of your life! Join the crowd as Odesza immerses you on a trip you've never been on.
Catch the talented artists live at the iTHINK Financial Amphitheatre on Saturday, the 9th of September, 2023! This is a once-in-a-lifetime experience where all these artists come together for an unforgettable night.
Buy tickets before it's too late! Click on "GET TICKETS" to secure your spot at the show.
Odesza is an American electronic duo who released their debut album in 2012. The album became a hit in the underground electronic music community. Some of their most famous hits are "Wide Awake" featuring Charlie Houston, "The Last Goodbye" featuring Betty LaVette, and "Say My Name" featuring Zyra. Since then, they've made a significant impact on the dance/electronic community, influencing other artists with their sound.
Odesza just announced the highly-awaited last year's The Last Goodbye Tour. They are kicking off the second leg of the tour following headlining performances at Governors Ball, Lollapalooza, Bonnaroo, Outside Lands, and Electric Forest.
They will perform at iTHINK Financial Amphitheatre and transport you to a different dimension. Joining them on the show are other highly acclaimed artists such as Bob Moses, TOKiMONSTA, QRTR & Olan. Save the date - the show is happening on Saturday, the 9th of September, 2023!
The Grammy Award-winning dance/electronic duo BOB MOSES are joining the show. Known for their insane remix of "Tearing Me Up" by RAC, Bob Moses will undeniably elevate your experience at the show. Some of their other hits are "Love Brand New" and "Hanging On."
TOKiMONSTA, or Jennifer Lee, is a badass Korean American producer based in Los Angeles, and she has collaborated with prominent artists in the industry, including Anderson ..Paak, Earthgang, Isaiah Rashad, Selah Sue, and ZHU. You may know her from her songs "Love That Never" and "Don't Call Me" or some of her oldest releases, "Little Pleasures" and "Steal My Attention.
QRTR is a Brooklyn-based artist who aims to "shake things up" after lulling her listener into a pulsating groove. She is known to fuse low-slung, downtempo melodies with the infectious energy of house pumpers. QRTR merges multiple electronic styles with an underlying beat of house-tinged energy, guiding her dancefloor through a myriad of previously unknown sounds. Think art house film composer meets basement rave.
OLAN is an Indie Electronic project created by songwriter, producer, and multi-instrumentalist Luzana Flores. After years of experimenting and floating in between genres ranging from R&B to alternative rock, OLAN found comfort in returning to her early influences from the likes of Bonobo, Little Dragon, Maribou State, and SBTRKT--pushing herself into a more introspective domain as a songwriter and producer.
Catch these talented DJs live on stage! Buy your tickets now.