iTHINK Amphitheatre | West Palm Beach, Florida
The Rib Roundup Music Festival has become a yearly phenomenon that combines two of the best things in life – music and food! This year promises to be their best event yet, with an amazing line-up, including artists Russel Dickerson and Lainey Wilson, as well as top-shelf food from some of the best restaurants. Tickets are on sale now and you can secure your places easily. The date to save is the 4th of March and the place to be is the iTHINK Financial Amphitheatre, so do it now and guarantee yourself tickets for THE event that includes fantastic music and succulent ribs!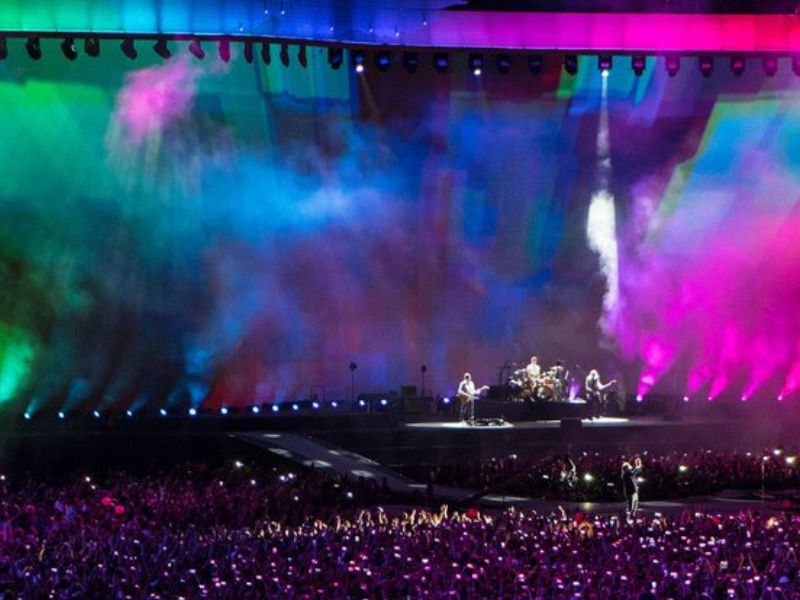 2023 marks the 12th season of the phenomenal Rib RoundUp Music Festival that has taken South Florida by storm each year for over a decade. The aim of the event is to create a space that celebrates country music and great food, particularly succulent BBQ cuisine! Who doesn't love a good ol' rib to munch on whilst soaking up great country music? It is sure to be the biggest, best event to date, so snap up your tickets without delay to guarantee your places for an event that will give you two of the best things associated with Country. This year, joining Russell Dickerson, is Lainey Wilson, Corey Kent and Joe Nichols and more! They are some of the finest Country stars currently on the circuit – Dickerson headlining the event with his high-power, powerhouse energy and talent, Lainey Wilson sharing from her irresistible, latest album, 'Belly Bottom Country', Corey Kent adding his personal and wildly amazing songs, such as 'Wild As Her' and 'Ain't My Day', and with Joe Nichols contributing his timeless hits, such as 'Tequila Makes Her Clothes Fall Off'. Don't be a fool and book your tickets for the 2023 Rib Round Up at the iTHINK Financial Amphitheatre and be there on the 4th of March.