iTHINK Financial Amphitheatre at the S. Florida Fairgrounds
Rib Roundup Music Festival comes to iTHINK Financial Amphitheatre on Saturday 5th March 2022 for its 11th season! Get ready to enjoy the best country music performers alongside some delicious, succulent Ribs put by some of the greatest restaurants around. This year's exciting line-up includes Jake Owen, Jameson Rodgers, Jimmie Allen, Priscilla Clark, Conner Smith, Elvie Shane, and four more artists! It is one of the biggest country music festivals where the most talented artists showcase brilliant performances. Be a part of the experience and enjoy some quality country music by getting your tickets right now. Hurry up before they are sold out!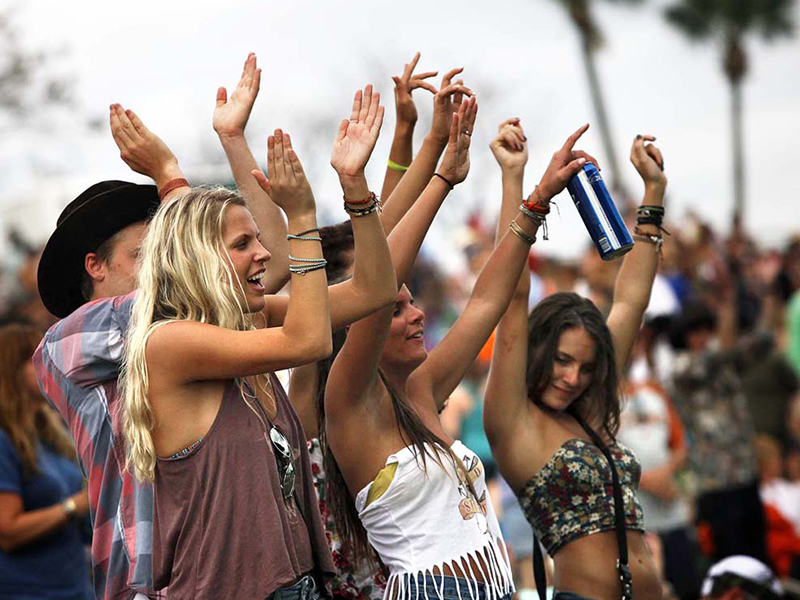 The Rib Roundup Music Festival returns to West Palm Beach, Florida. A yearly fest with quality country music, lots of food, beer, and unlimited entertainment. Each year, the festival invites the best restaurants to put some of their amazing food, especially Ribs! You can come with your family or your friends and have some great succulent ribs while enjoying the best country artists of the U.S.
The first Rib Roundup music festival was organized in 2010 at the Cruzan Amphitheatre. It was a massive hit as people loved the whole set-up and the idea of bringing two things that they love together; BBQ and live music. Eventually, the festival became a yearly phenomenon conducted every year since then. All country music lovers are always looking forward to the Rib Roundup festival because it features the best artists. The 2013 event was particularly a huge hit with many talented artists, including Josh Turner, Justin Moore, Kip Moore, Jon Pardi, Greg Bates and many others. However, the 2022 festival is speculated to be even bigger and better with Jack Owens at the forefront of the music line-up. If you want to be a part of this enthralling experience, get your tickets right now before they are gone!