iTHINK Amphitheatre | West Palm Beach, Florida
When Rob Zombie and Alice Cooper hit the road for their Freaks on Parade tour, hard rock fans are in for the time of their lives. On August 27, 2023, the iTHINK Financial Amphitheatre will host this concert, and they have the best facilities and amenities around. The best in "Shock Rock" entertainment awaits you, as this dynamic duo is widely regarded as possessing the most jaw-dropping stage antics in the business, in addition to a staggeringly great catalog of chart-toppers guaranteed to set the city on fire. Tickets are selling out quickly, so don't delay in purchasing yours. Getting your tickets is as easy as clicking the "Get Tickets" button and following some on-screen instructions.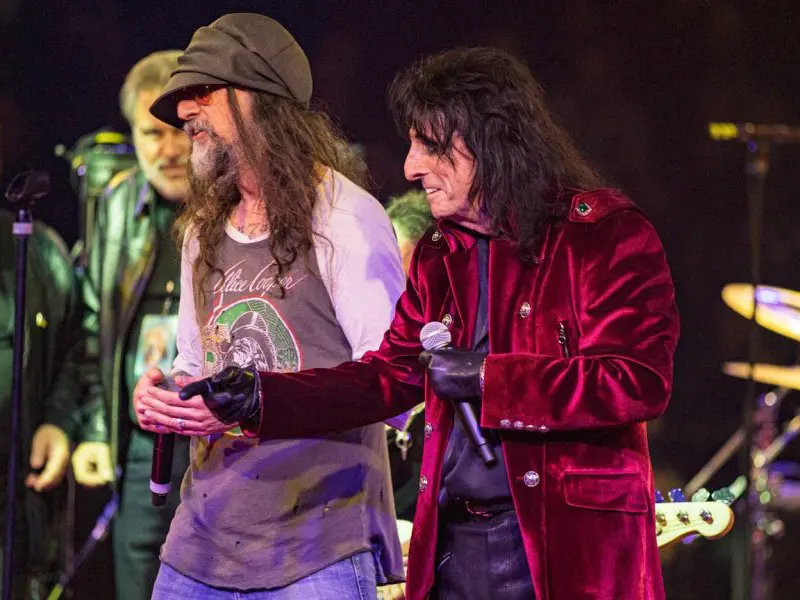 Rob Zombie, famous for his sci-fi horror themed live shows, has the entire business at his feet thanks to his incredible abilities. On January 12, 1965, Robert Bartleh Cummings entered the world, and he is best known as the lead singer of White Zombie, a heavy metal band. Rob, who draws inspiration from horror films, fused the genres to create a fresh take on heavy metal that has fans go wild for.
Alice Cooper's status as the undisputed leader of "Shock Rock" was at first something of a fluke. An unrehearsed routine featuring Alice Cooper, a feather pillow, and a real chicken garnered media attention. He rode that wave to establish the genre, and the rest, as they say, is history. He has taken the shocking qualities of horror movies, vaudeville, and garage rock as inspiration for his own macabre and theatrical brand of rock.
Live, both performers are nothing short of spectacular, and between their respective catalogs of chart-topping singles and prestigious music awards, they're bound to deliver an unforgettable concert experience. Rob Zombie and Alice Cooper make for a terrifying pair that amps up the scares when working together. Ticket sales have already begun, and demand has skyrocketed. There is still time to get your hands on one, so do so right now before it's too late. Simply click the "Get Tickets" button and get the best seats in the house.