iTHINK Financial Amphitheatre at the S. Florida Fairgrounds
Giddy up JB fans in Florida! The Jonas Brothers: Remember this Tour with Kelsey Ballerini will be rocking the stage at the iThink Financial Amphitheatre on West Palm Beach on Sunday, October 17th, 2021. The iconic trio will be performing with one of America's most popular country-pop singers and songwriter Kelsey Ballerini. The Jonas Brothers shook the hearts of their fans last May 19, when they announced their comeback tour via Instagram. Be ready to experience heart-stopping music and high energy screams from frenzied crowd! Don't let this jaw-dropping epic pop concert pass without experiencing it, grab your seats before they get sold out. Grab your tickets NOW!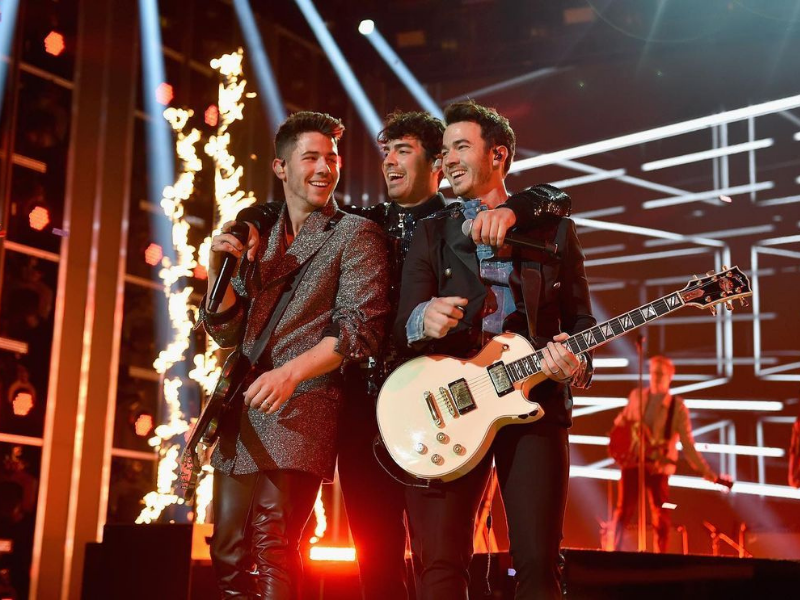 Jonas's Brothers: Remember This Tour with Kelsey Ballerini is a much-awaited comeback of the iconic trio following up their most recent tour "Happiness Begins" last 2019. The tour's Title track "Remember This" is set to be part of NBC Universal Tokyo's Olympic promotional campaign this summer that is set to debut on the opening night of the U.S Track and Field on June 18.
The global heartthrob superstars will be serving you back-to-back with their new songs following the smash success of their 2019 tour that sold over 1.2 million and grossed for a whopping $120 million.
The trio assured their fans that they will REMEMBER this epic tour for the rest of their lives. The band will be hitting the road all over the US with the Multi-Platinum Country-Pop Superstar, Kelsey Ballerini.
"We couldn't be more excited to officially announce we are going on tour this summer and bringing our friend Kelsea Ballerini!" the Jonas Brothers said in a statement. "If this past year has taught us anything it's that we need to remember the important moments in our lives. We hope these shows will be special moments for our fans, our friends, and our families and we can't wait to see all their faces soon!" they added.
The trio will give you non-stop pop-rock music that will surely make the night an epic night to remember. Be ready for a night full of jumping, jamming, and excitement!