iTHINK Financial Amphitheatre at the S. Florida Fairgrounds
It's going to be pure gold! Train, the AM Gold Tour with Jewel and Blues Traveler comes to iTHINK Financial Amphitheatre on Friday, June 24th 2022. Grab some tickets right here and make your summer golden! Train is pulling into West Palm Beach with their brand-new album, AM Gold… yes, brand-new Train tracks for your listening pleasure! This is the gig you want to be at, Train will be playing from the new album, plus doing their hits, of which there are loads and will probably throw in some covers too, don't miss out.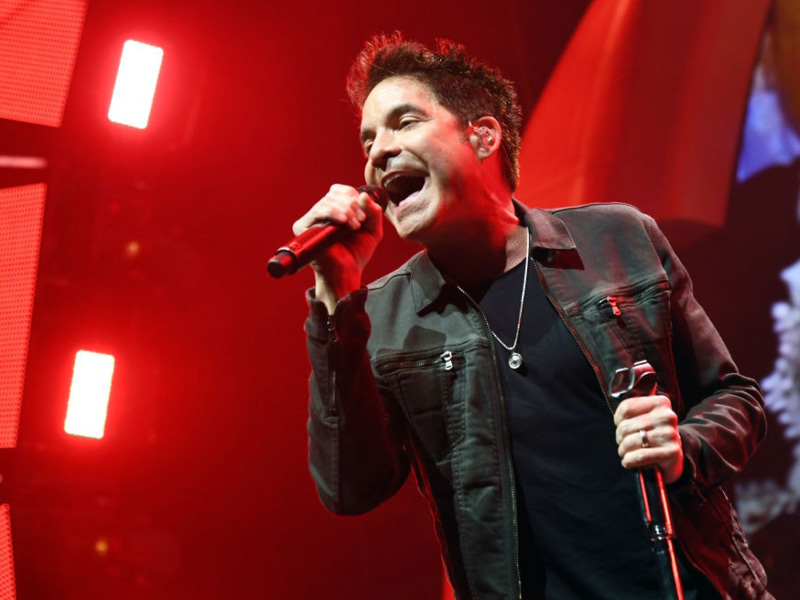 "The 2022 Summer AM Gold tour will be all those things and more as we are joined by our dear friends Jewel and Blues Traveler, along with special guests Thunderstorm Artis + Will Anderson on select dates! What a ride! We can't wait to see you all out there, dancing and singing along to their amazing music as well as our new album, AM Gold." Said Trains' lead singer, Pat Monahan.
Steaming in from San Francisco, the Pop heavy rock band, Train is lead singer Pat Monahan, guitarist and singer Taylor Locke, bassist and singer Hector Maldonado, keyboardist Jerry Becker, drummer Matt Musty, and the gorgeous backing singers Sakai Smith, and Nikita Houston. They released their debut album, Train, way back in 1998, which included the hit "Meet Virginia". Their 2001 album, Drops of Jupiter, produced the international hit "Drops of Jupiter (Tell Me)", and won the band two Grammy Awards, and then in 2009 the, Save Me, San Francisco, album produced the 6× platinum-certified single, "Hey, Soul Sister". The brand-new album, AM Gold, releases on May 20th 2022, featuring the new single "AM Gold". The album is Trains' first studio album since "A Girl, a Bottle, a Boat" came out in 2017.
Winner of the 2021 sixth season of The Masked Singer as the Queen of Hearts, Jewel Kilcher, has also released a cover EP, Queen of Hearts, featuring covers of all the songs she performed on the show. In 2021, Blues Traveler released their latest album, Traveler's Blues, which has been nominated by The Recording Academy for Best Traditional Blues album at the 2022 Grammy Awards.