Coral Sky Amphitheatre at the S. Florida Fairgrounds
Fans listen up! As it's the time you've all been waiting for – Zac Brown Band comes to Perfect Vodka Amphitheatre for a second night of sensational music on Saturday 23rd September 2017! This is your last chance to catch him before he continues his tour across North America.
This year is shaping up to be a very busy one indeed for the incredible Zac Brown Band and as previous years have proven to be a sell out – be sure to book in advance and come on down for an unforgettable night!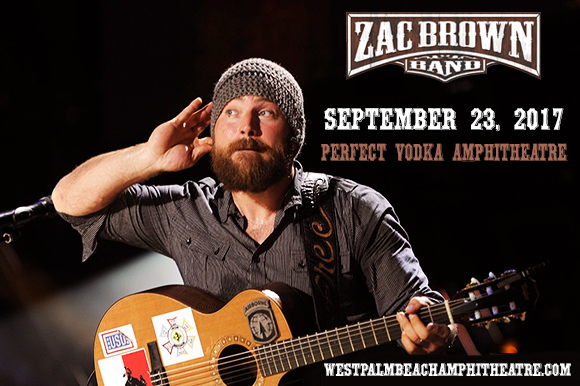 One of the biggest household names in music is the Zac Brown Band, and it is really no surprise why. Each year they take to the road to bring fans a show like they have never experience before and on their studio records you can still hear all of the beauty that they capture through their music. Country, Bluegrass, Reggae, Pop, World music fans can all enjoy what these guys have to offer as they break the barriers of genre's and infuse them to create something unique.
If Zac Brown Band are coming to a venue near you this Fall then be sure to book tickets and grab the chance as it's a show that every music fan should experience at least once!