iTHINK Financial AmphitheatreInformation
iTHINK Financial Amphitheatre formerly known as Coral Sky Amphitheatre or Perfect Vodka Amphitheater is the music venue in West Palm Beach, Florida if you want to attend a music concert or any other high class performances. This open air music venue can seat 19,000 people and it is a modern amphitheatre owned by South Florida Fairgrounds.
The views at the amphitheatre during the day and night are amazing as you get to see magnificent views of West Palm Beach.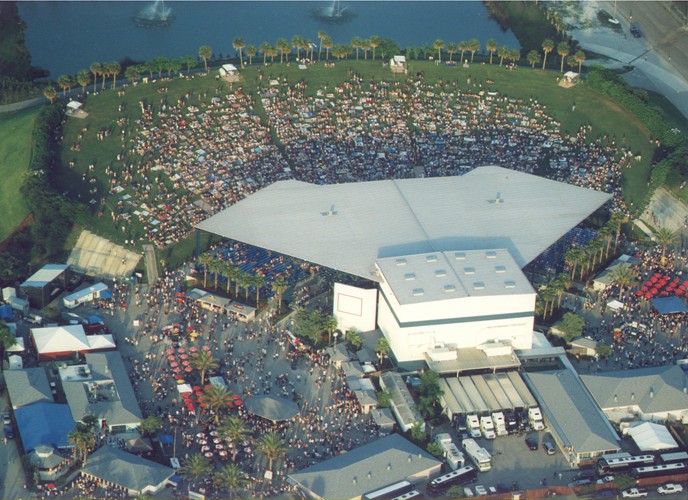 The amphitheatre has seen some mega events and concerts by performers such as Curiosa, Lilith Fair, The Buzz Bake Sale, The Mayhem Festival, Projekt Revolution, The Gigantour, Ozzfest, The Vans Wraped Tour, Lady Antebellum and more. While the amphitheatre is used for concerts in most cases in case of heavy metal concerts the back stage is used for concerts that allow general admission standing room only and in these cases the amphitheatre is used as the backstage.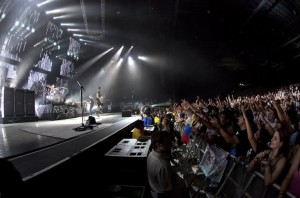 Initially Cruzan Amphitheatre was named Coral Sky Amphitheatre because the seating arrangements were such that guests often had a view of the beautiful sunset. Later the venue was called Mars Music Amphitheatre as its first sponsor was Mars Music. However when this company filed for bankruptcy people went back to calling the amphitheatre Coral Sky but shortly after this change the venue's name was again changed to Sound Advice Amphitheatre when sound Advice became the new sponsor. Finally in early 2008, the amphitheatre had a new sponsor – Cruzan Rum and the amphitheatre was renamed Cruzan Amphitheatre.
There is a parking area provided by the venue managers at the amphitheatre however the parking fees are show specific. As the parking slots at the Cruzan Amphitheatre opens up approximately 3 hours before the show be sure to time your arrival and you will have to pay extra parking charges if you arrive early. If money is not an issue and you prefer a guaranteed parking, then Guaranteed Premier Parking can be purchased in advance. In case you have not booked your parking space online, premier parking locations are available on show days only on first come first serve basis. There are different types of seating provisions available depending on your budget. VIP seating packages are also available. Opting for a covered seating would be the right thing to do especially for concerts held in wetter seasons.
This amphitheatre is popular amongst music lovers as it offers amazing acoustics and also has plenty of food and drink choices.
While the rules might change depending on the type of performance, there are some broad guidelines and rules that guests must adhere to while visiting the Cruzan Amphitheatre. Items such as umbrellas, low profile lane chairs, blankets and one sealed bottle per guest is allowed into the venue. Food items can also be carried however they should be packed in clear plastic bags.
Alcoholic beverages, laser pointers, glass or metal containers or weapons of any kind are not permitted in the venue.
For a list of rules and further info on the venue please see Coral Sky Amphitheatre Rules