iTHINK Financial Amphitheatre at the S. Florida Fairgrounds
Kid Rock's Bad Reputation tour with special guests Grand Funk Railroad comes to iTHINK Financial Amphitheatre on Friday, June 10th 2022. Grab some tickets and come on down to the most conservative gig around, "We the people, in all we do, reserve the right to scream, F*** you!" Also, this could be the last big concert tour of Kid Rock's career, so this is not one to miss!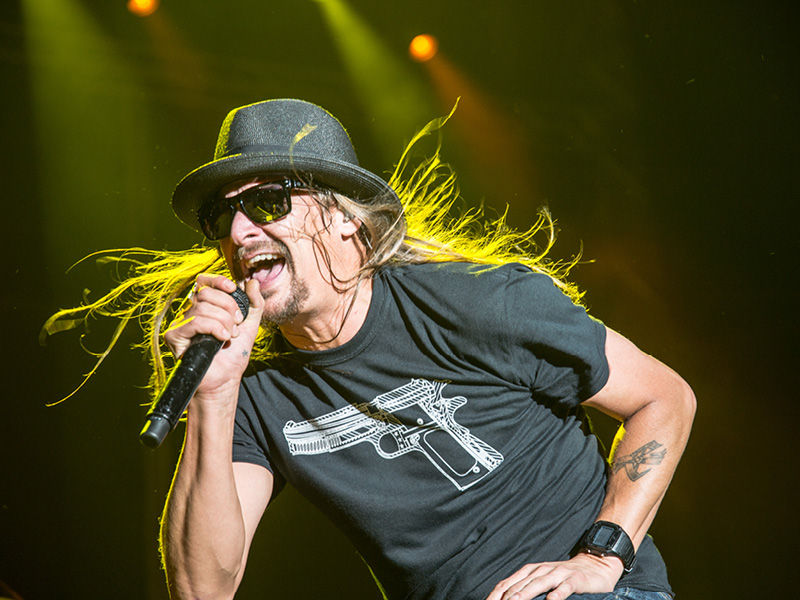 Promoting his Bad Reputation tour, Kid Rock said, "I just got off the phone with our 45th President, hopefully 47th, and he expressed how proud of me he was over 'We The People' being the number 1 song on iTunes! Suck on that you trolls, critics and haters!" He added, "thank you to all the fans, I can't wait to see you on tour! Pedal to the f***in' metal, LETS GO!"
"We The People" was one of three songs Rock released following the announcement of his 2022 Bad Reputation Tour, which he said could be the last big concert tour of his career.
"Wear your mask. Take your pills. Now a whole generation is mentally ill. Hey-yeah man, F— Fauci Hey-yeah. But COVID's near, it's coming to town. We gotta act quick, shut our borders down. Joe Biden does, the media embraces. Big Don does it, and they call him racist."
"Inflation's up, like the minimum wage, so it's all the same, it ain't a damn thing changed. Hey-yeah, Hey-yeah. You piece of s—, I don't see color. "Black lives matter", no s—- MF. Hey-yeah Hey-yeah."
Blue states from the 2016 presidential election are part of "Dumbf***istan", while the red states represent "The United States of America" – Kid Rock.
Author Brigette Gabriel says, "Kid Rock's new song will be the number 1 hit of 2022." While Florida Republican representative Matt Gaetz tweeted, "Great American @KidRock topping the charts so strong…..he's probably running for Senator or Governor or maybe POTUS!"