iTHINK Amphitheatre | West Palm Beach, Florida
Prepare for the greatest rock tour of all time as legendary bands Lynyrd Skynyrd and ZZ Top join forces this summer for The Sharp Dressed Simple Man Tour. The massive 22-date outing will cover major cities in North America! On Friday, 21st July 2023, these two monumental bands will conquer the iThink Financial Amphitheatre in West Palm Beach, Florida! The show is part of Lynyrd Skynyrd's 50th Anniversary of their debut album, Pronounced 'Lĕh-'nérd 'Skin-'nérd! If you love classic rock music, you better hurry and score your tickets now to catch Lynyrd Skynyrd and ZZ Top performing their biggest hits at the iThink Financial Amphitheatre!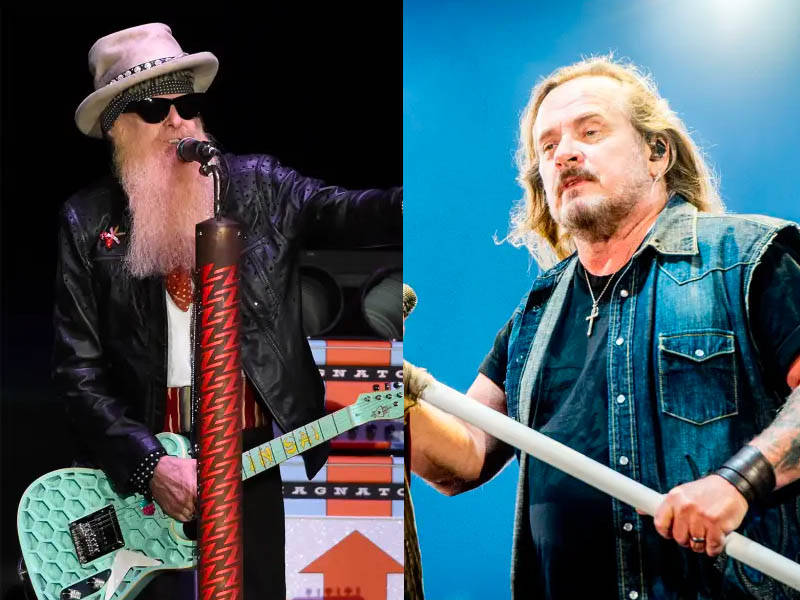 Definitive blues rock outfit Lynyrd Skynyrd is one of the most prolific and best-selling bands out of the '60s. The band has released 14 critically-acclaimed studio albums and sold approximately 30 million albums worldwide. Their timeless hits, "Sweet Home Alabama," "Simple Man," and "What's Your Name," have stood the test of time and are still being played today. Rolling Stone has named them one of the 100 Greatest Artists of All Time and the most influential rock acts, whose music is still enjoyed today. In 2005, Lynyrd Skynyrd was inducted into the Rock and Roll Hall of Fame. In 2020, Lynyrd Skynyrd, with a career spanning six decades, went on their supposed farewell tour. Luckily, fans can still catch the outlaw rock music purveyors on tour this 2023.
Meanwhile, equally legendary band ZZ Top joins the phenomenal tour to deliver their brand of rock music. The Houston-based rockers are responsible for classic hits like "Sharp Dressed Man," "Gimme All Your Lovin'," "La Grange," and many more. ZZ Top has released 15 studio albums and sold over 50 million albums worldwide. In 1994, ZZ Top was inducted into the Hollywood Rockwalk. Meanwhile, the State of Texas declared May 4 ZZ Top Day. In 2004, the band was inducted into the Rock and Roll Hall of Fame.
Enjoyed timeless rock hits this summer when you check out Lynyrd Skynyrd and ZZ Top light up iTHINK Financial Amphitheatre on Friday, 21st July 2023!