iTHINK Financial Amphitheatre at the S. Florida Fairgrounds
Rock and Roll Hall of Fame Inductee, Alice Cooper will be performing live in iThink Financial Amphitheatre in West Palm Beach, Florida on Sunday, October 10th, 2021. Expect to experience banging performances as two of the most iconic artists will take the stage following Alice Cooper's announcement via Instagram post last May 18 that he will be performing all over North America with KISS guitar legend Ace Frehley. "We've always had fun touring together and it should be a heavy rock show with Ace and a great way to get everyone back to live concerts again," says Cooper. The comeback tour will start on September 17 in New Jersey and will end on October 23 in Atlanta. Don't wait till seats run out, get your tickets now!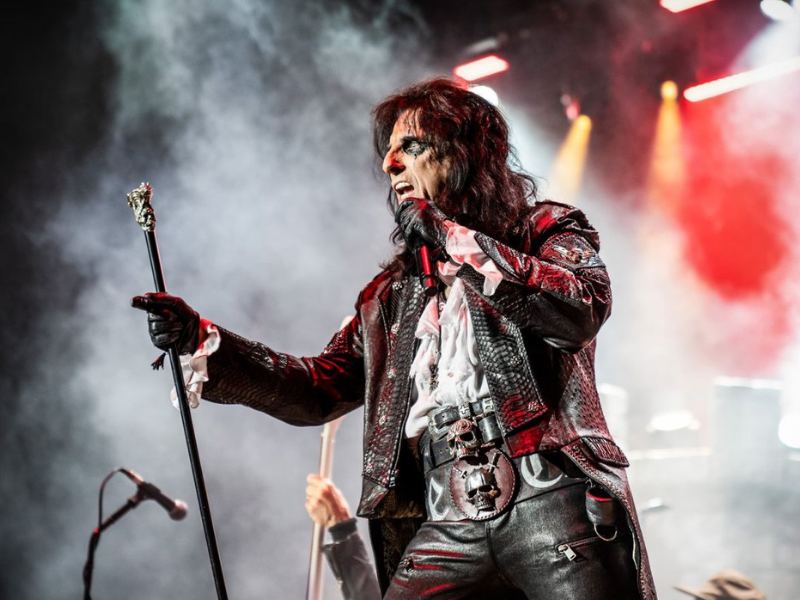 Alice Cooper's Fall Tour with his co-Rock and Roll Hall of Famer Ace Frehley is a celebration of the fan's solid response to his new album Detroit Stories – the album is the singer's twenty-first solo and twenty-eight overall studio album that was released last February 26, 2021. The record debuted at No. 1 on the Billboard Album Sales chart when it was released. Originated in Phoenix, Arizona.
Alice Cooper live concert experiences are something else! Not your typical concert that's for sure! Known for incredible showmanship, Alice Cooper uses lights, smoke, effects, props, set design, costumes and so much more to create a full blown shock-rock concert experience like no other.
He was originally a part of the band called The Earwigs 1964 with him on vocals and harmonica, Glen Buxton on lead guitar, and Dennis Dunaway on bass guitar and background vocals. Michael Bruce joined them as a rhythm guitarist in 1966 and Neal Smith on drums in 1967. The five named their band "Alice Cooper and released their debut album in 1969. The band reached their career peak with the release of their sixth studio album "Billion Dollar Babies''. The band broke up in 1975 and Alice Cooper as a soloist started his career with the concept album "Welcome to My Nightmare". Vincent Damon Furnier(known as Alice Cooper now) adopted the band name as his legal and stage name.
He is known for his music as psycho-drama rock, art rock, heavy rock metal evolving through the years. Fans appreciated him for his stagecraft and showmanship. Aside from his music, he is also a film actor, golf enthusiast, and restaurateur. He is also a radio DJ in his ongoing classic rock show Nights with Alice Cooper that started in 2004.